The week has begun for the GB archers out in Porec, Croatia for the European Field Championships 2021, staring with the unmarked round.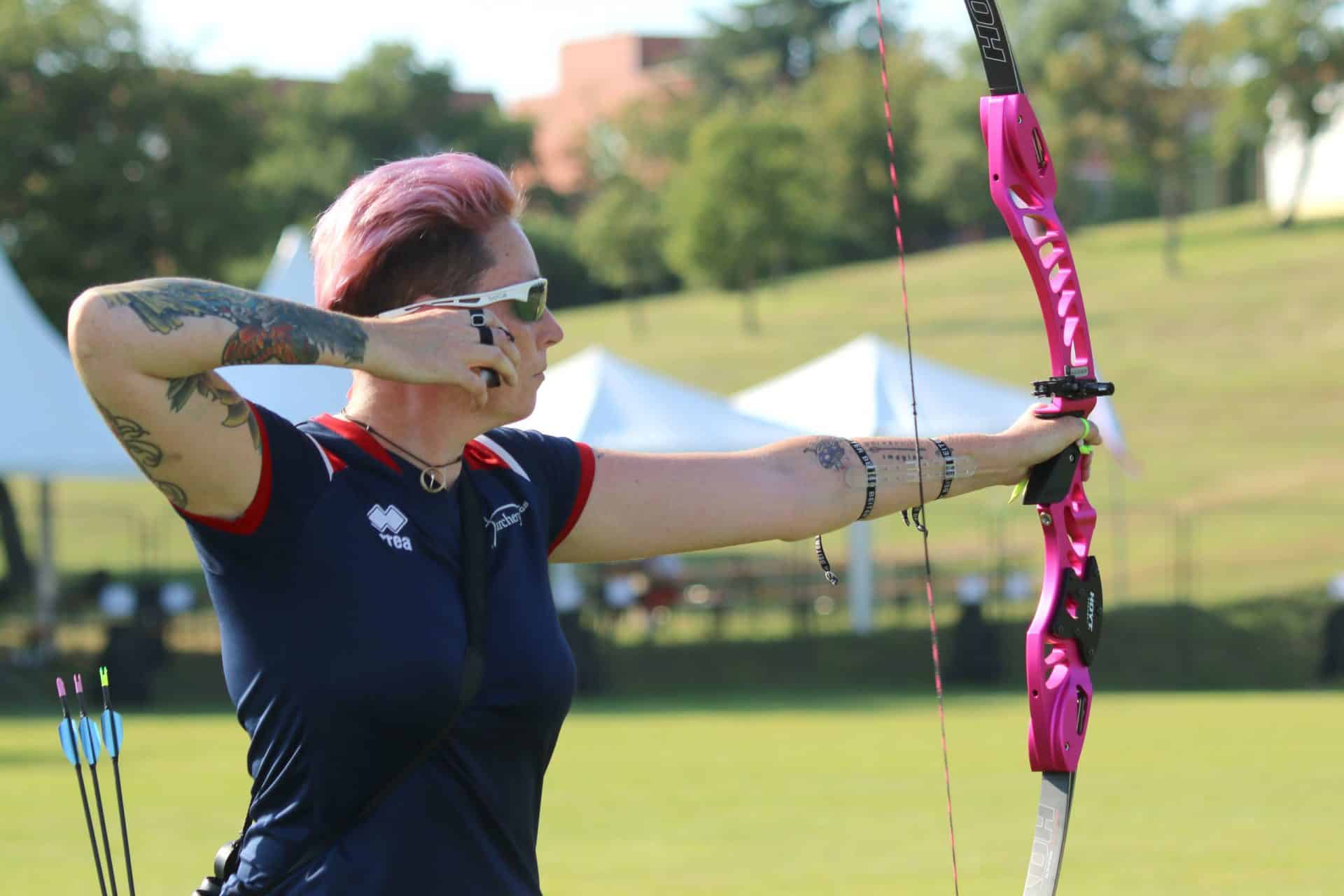 Recurve
For the recurve men, Patrick Huston has finished the unmarked day in fourth place with 368, closely behind are Conor Hall in ninth position with 352 and Mark Nesbitt in 10th with a point less of 351.
Sole recurve woman, Bryony Pitman, has placed in fifth with 344.
Junior recurve man, Joe Fairburn, finished in fourth with 327, and junior recurve women, Louisa Piper, placed in fifth with 309.
Compound
Chris White topped the GB compound men scoring 419 and ranking fourth, with only five points separating him from the first qualified archer, Domagoj Buden. Tapani Kalmaru finished the round in 19th place with 403.
The only GB compound woman, Bayley Sargeant, finished in joint seventh place with Italy's Paola Natale on 393 points.
Compound junior women Sinead Byrne, ended up in 5th place with 363.
Barebow
Barebow man, James Annall completed the unmarked in 11th position with 335.
Carol-Anne Seez finished in second place for the barebow women with 336, and teammate Romaine Mehaffey is in 15th with 281.
Junior barebow woman, Kathryn Morton, has finished in the highest position of the GB athletes today in first place with 312.
Full results can be found here.