Britain's squad will be returning home from the European Field Championships in Mokrice with five medals - two silvers and three bronzes!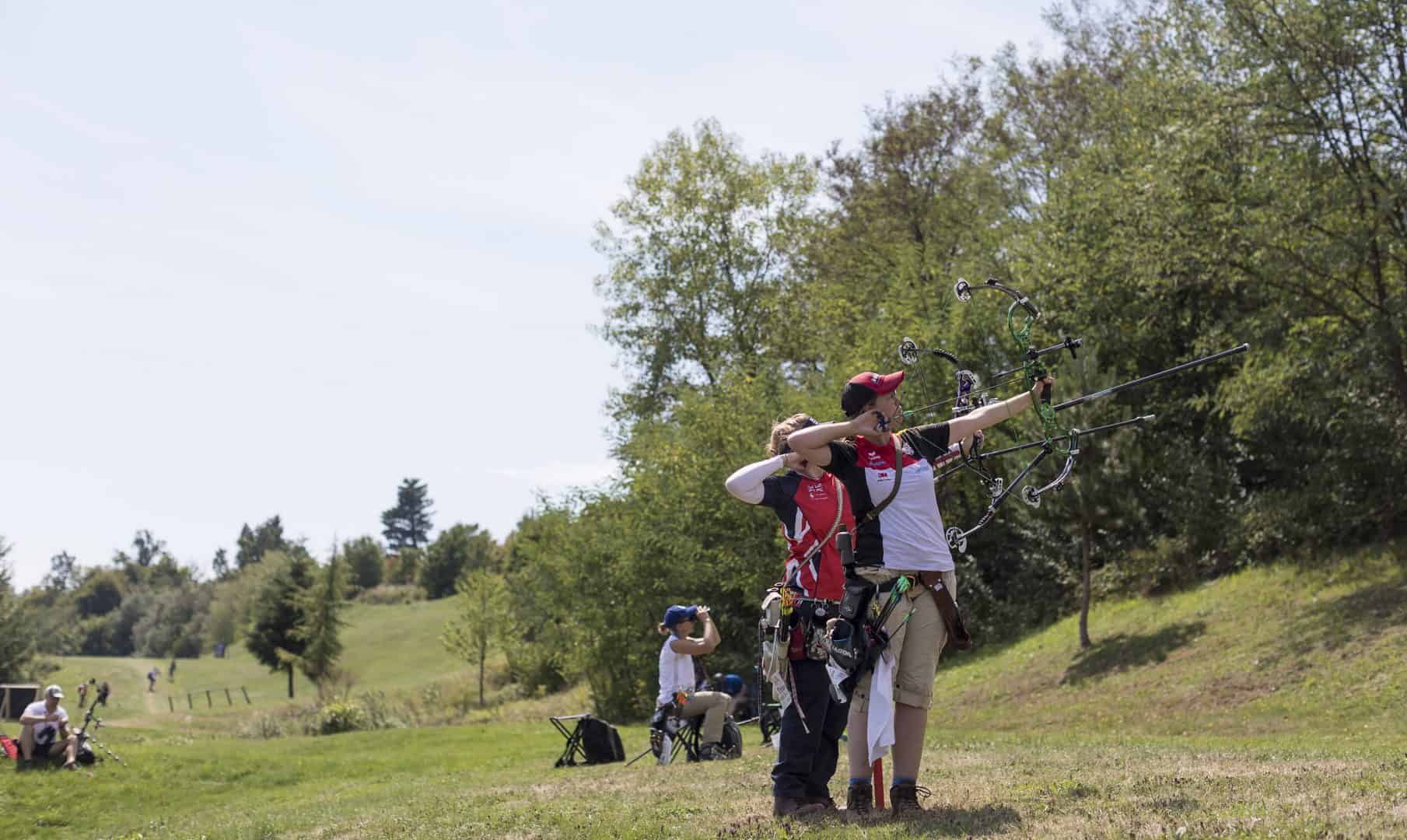 Recurver Patrick Huston powered his way through the individual eliminations to secure a gold medal showdown with Marco Morello of Italy. They were evenly matched throughout but the Italian eventually managed to edge two points ahead to take the title.
Sophie Benton put on a cracking show in the semi-finals of the junior women's barebow competition, with a comprehensive 45-34 win over top seed Natalie Trunfio. The gold medal match was much closer. There was only one point in it but Sweden's Sara Liljestrom won the title 44-43. Trunfio went on to beat Britain's Caoimhe Heeney to bronze.
Top seed Bryony Pitman reached the recurve junior women's semi-finals but lost out by a single point to Slovenia's Nala Jurca. She was in no mood to go home empty-handed when she faced another Slovenian, Iva Rusjan, in the battle for bronze. And there was no mercy as she chalked up a convincing 59-41 win to take the medal.
And Jason Meehan was equally determined. Having lost out to Sweden's Erik Jonsson in the semis of the barebow men's competition he was not prepared to settle for fourth. But there was plenty of drama as he and Germany's Michael Meyer finished their match tied on 50 points. That meant a shoot-off. The German scored three but Jason took bronze with a five.
Yesterday, recurver Patrick Huston, compounder Tapani Kalmaru and barebow archer Jason Meehan faced Sweden in the men's team bronze medal match. It came down to a single point - and our athletes took the honours to give Britain its first medal.
You can find all the results here.
Picture: Ales Rosa
Follow us on:
Instagram: archerygbofficial
Facebook: Archery GB
Twitter: @archerygb