Vic Williams is a familiar face on the UK and international Field and 3D archery circuit, having been an avid participant for many years. Her recent appointment as Archery GB's Field and 3D Lead aims to make good use of the knowledge and contacts she has developed over the years.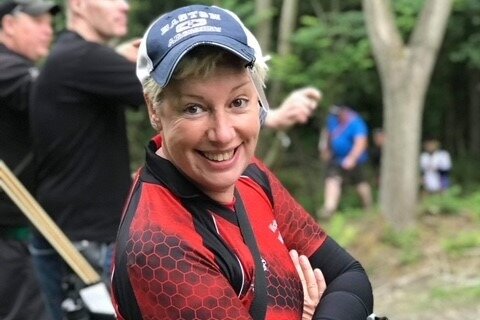 The role itself encompasses grassroots development of Field and 3D archery, working with existing clubs to increase participation and coordinating the development and support of our international teams. It's a big job and is the result of recognition that Field and 3D archery offer opportunities for people to get involved across all bowstyles.
In addition to her Field and 3D role, Vic is also the Development Officer for Wales and is part of Archery GB's Participation Team. This means that she works closely with our UK wide team of Development Officers, our Communications Team and our Coaching and Communities teams, and is therefore uniquely positioned to be able to share information and to make sure that Field and 3D archery is highlighted.
The outcomes of the consultation around Field and 3D archery commissioned in 2019 give a clear understanding of the many issues hindering development. Considering further decline due to the pandemic and the more recent cost of living crisis, there is work to be done developing a thriving Field and 3D archery pathway for current and new participants.
Understanding that archer involvement is key, a Field and 3D Consultation Group has been set up to guide the direction and consider priorities. Current group members are Steve Allam, Joanne Walker, Chris Horan, Paul Tittensor and James Annall, who are all experienced Field and 3D archers, and each have a passion and a determination to help move it forward. The group also has the support of Archery GB board member and avid Field and 3D archer Lizzy Rees.
You will see the Consultation Group members out and about on a field or 3D course over the coming months so feel free to have a chat and share your ideas.
The following are seen as the first steps to increase participation in Field and 3D archery:
Establishing a ranking system
Developing more entry-level opportunities for new and novice archers to become familiar and confident with Field and 3D archery
Raising awareness by creating a lot more content and visibility on AGB's website and social media channels
There is a lot to do in terms of raising awareness internally as well as externally, and the Participation Team are keen to learn all they can to make sure their contacts know about opportunities to grow Field and 3D in their areas. At a recent meeting held at Deer Park Archers near Cheltenham, the team were given the chance to have a go at Field archery and to hear from Roger Crang, one of the key club volunteers, about how they have developed their Field course, considering environmental and accessibility factors.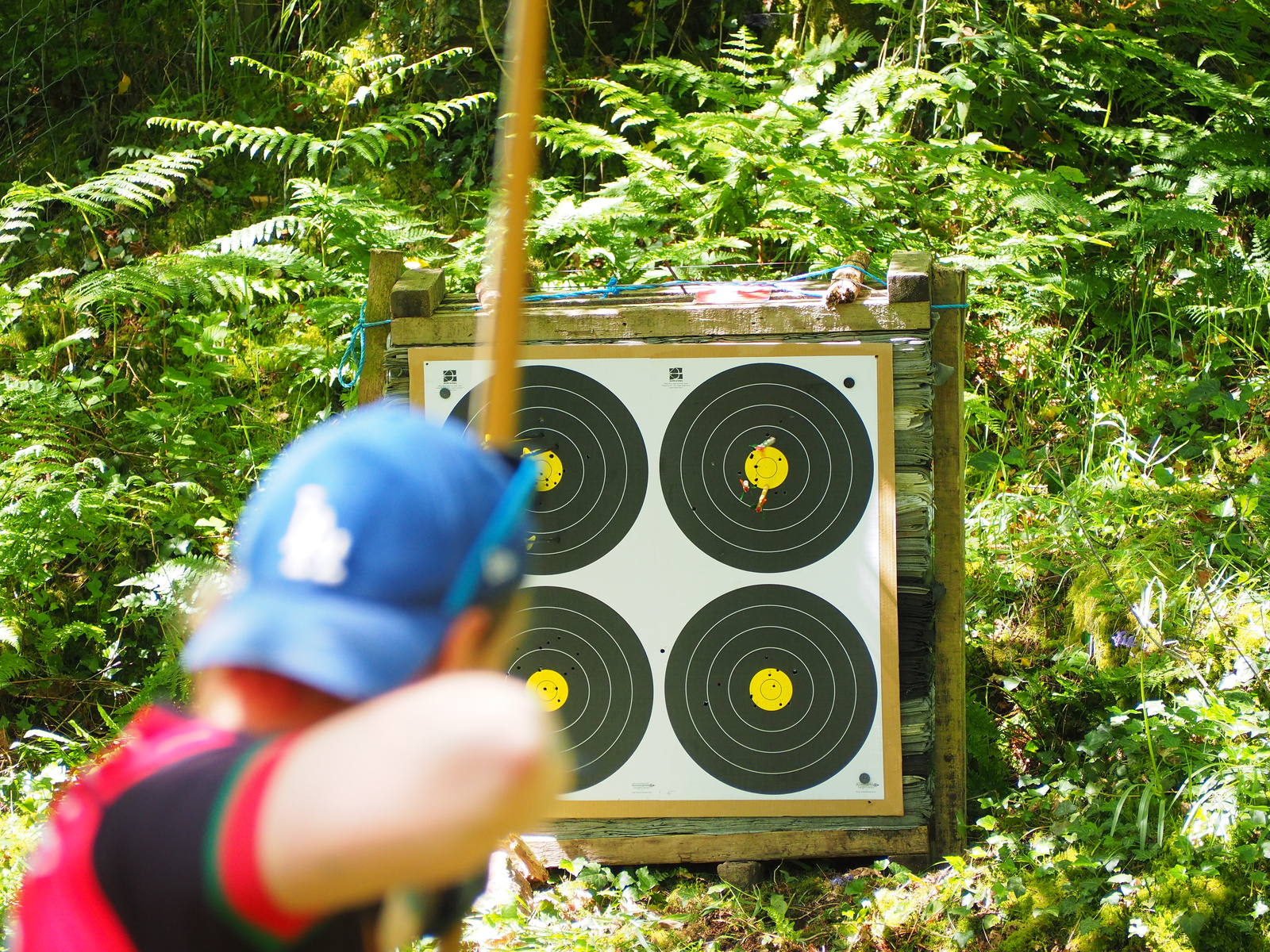 Another positive step forward for grassroots Field and 3D archery is work that the Northern Counties Archery Society (NCAS) is undertaking. NCAS, under the guidance of chair Andrew Neal and working with Yvonne Stead, Regional Development Officer for the North, have set up a Field and 3D sub-group to look at what the development needs are within Northern Counties. The aim is to offer support to counties to provide opportunities for people to get involved with Field and 3D archery.
Yvonne Stead said: "It is inspiring to see all county representatives work together to develop Field and 3D archery opportunities for the archery community across NCAS. We are looking forward to the next steps and seeing these opportunities take place!"
---
For further information or support on getting involved with Field or 3D archery, contact Vic by email vic.williams@archerygb.org.
To find out more about the different types of archery, read our guide about all the disciplines.