Entries for the 50th All British and Open Field Championships will open on 1 March.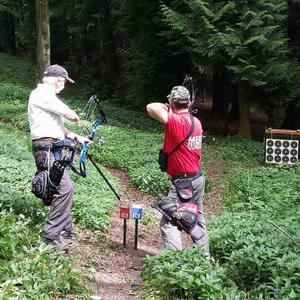 The competition, which includes the 15th Junior All British Field Championships, will be held on 27-28 May and is being hosted by Pentref Bowmen at the Glyncornel Archery Centre, Llwynypia, South Wales.
It is a World Record Status event over 24 marked and 24 unmarked targets and will be shot to World Archery rules.
And, to celebrate the 50th anniversary, there will be an additional day's shooting on Monday 29 May with a Finals for All shoot off.
You can find more details about the event here. Entries will be via Sport:80.
Follow us on:
Instagram: archerygbofficial
Facebook: Archery GB
Twitter: @archerygb