Are you all set for a sensational summer of shooting? Entries are already pouring in…but don't worry, there's still time to book your place at some of Britain's biggest and best-loved tournaments!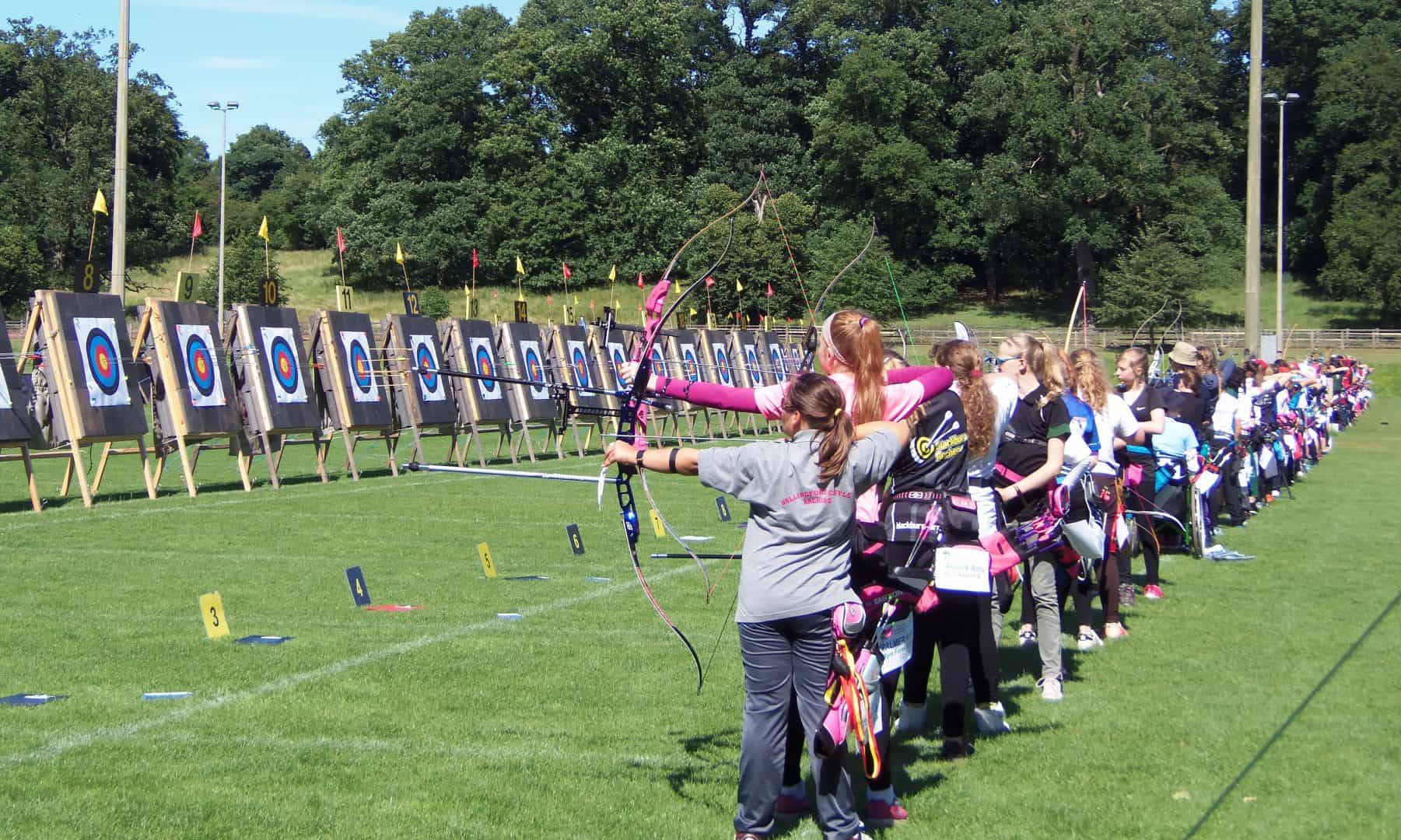 Entries open today for the 2018 British Target Championships, which runs over two days - 11-12 August - at Lilleshall National Sports Centre. There will be world record status World Archery 50 and 70 metre rounds followed by head to heads on the Saturday and WA 1440 Star rounds on the Sunday. There will also be a hotly contested home nations event. Please find the link for championship entries here.
One of British archery's most historic events, the Grand National Archery Meeting, will be held at Lilleshall from 27-29 June. The first two days of the event will be taken up with a double York round for men and a double Hereford for women who, if they prefer, could shoot a double national round instead.  On Friday, all entrants will shoot a long national and the awards will be decided on the GNAM handicap system. To find out more about the event, click here.
This year's National Counties Team Tournament is being held on 30 June and 1 July - and there is still time to make sure you are part of the fun because entries do not close until 4 June. Last year there was a battle royal. Could this year be just as exciting? The format takes a three pronged approach with the champions being decided from qualification, head-to-head and World Archery 1440 results. To find out more - plus an entry form - click here.
Every year the Junior National Outdoor Championships give us a glimpse of future promise from our rising young stars. This year's event, on 7-8 July at Lilleshall, will be no different! If you want to be part of one of Archery GB's biggest events, with World Archery and Metric rounds on Saturday and imperial rounds on Sunday, get your name down now! Click here to find out how.
Above: Action from last year's JNOC. Picture: Milly Williams
Follow us on:
Instagram: archerygbofficial
Facebook: Archery GB
Twitter: @archerygb