Stage four of the National Tour is over - and competition for the coveted spots in the final at Caldicot Castle is getting more intense.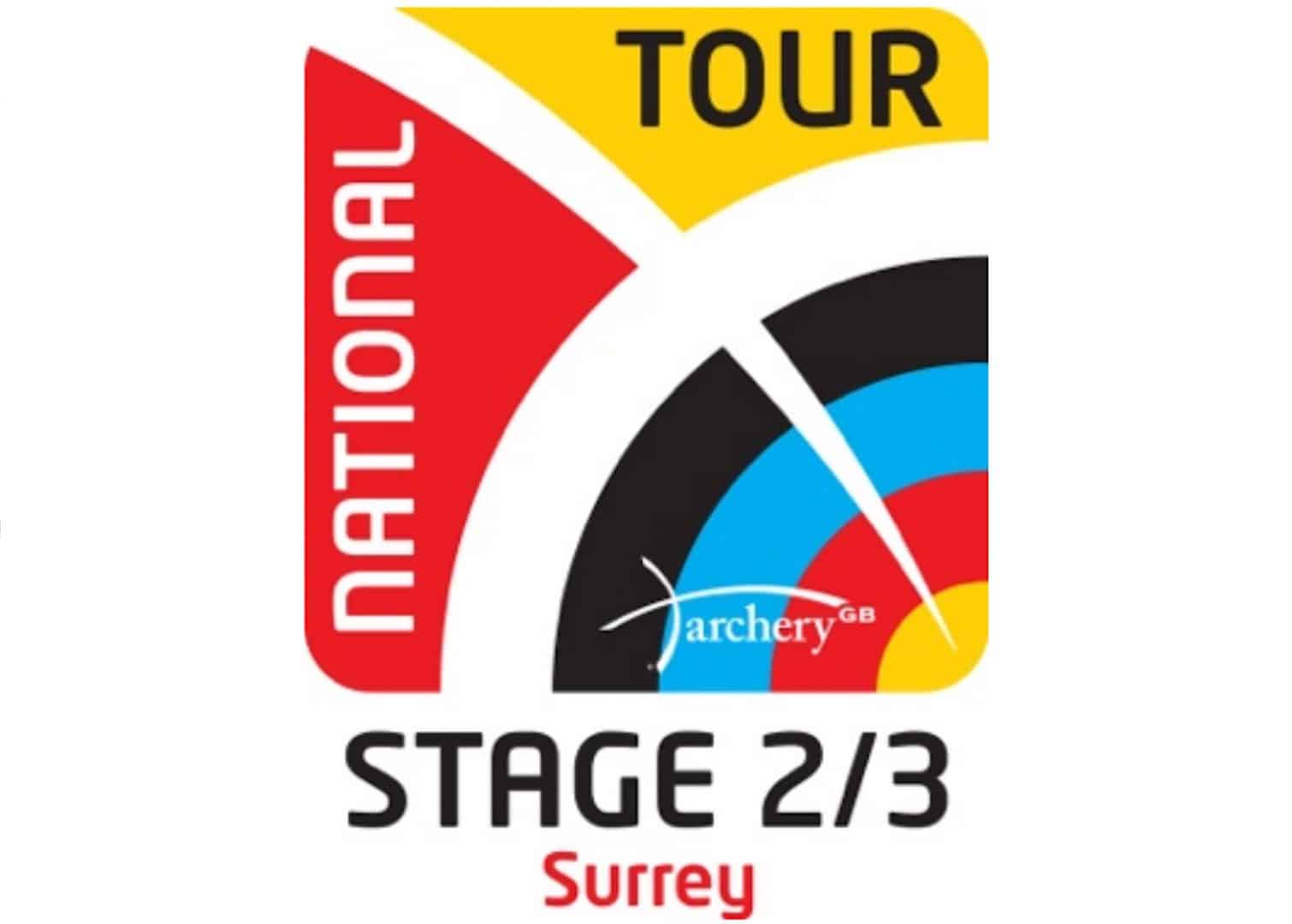 Day 1
Chris White and Sarah Moon took the honours as compounders kicked off the action.
Chris was seeded sixth in the competition, hosted by Bowmen of Glen. He defeated Liam Wright 141-136, James Howell in a shoot-off, top seed Adam Ravenscroft 145-141 and Duncan Busby 140-139. That booked his place in a showdown with Domagoj Buden, who had seen off Andre Labuschagne 148-139, Steven Gill 144-139, Carl Richards 146-144 and Louis Perkins 147-140. The gold medal match was fittingly close but Chris edged it, winning 144-142. Duncan beat Louis to bronze.
Sarah started as top seed. She beat Teresa Moon 140-121, Anne Rutland 140-136 and Victoria Barby in a double shoot-off. She face Sarah Prieels in the final. Sarah had defeated Grace Chappell 142-131, Elizabeth Foster 143-138 and Susan Corless 144-143 - but she had no answer for the top seed, losing 139-141. Victoria beat Susan to bronze.
Day 2
It was top seed against second in both the recurve finals
Alex Wise qualified in top spot then swept past Samuel Hallard 7-1, Ben Trudgill 6-2, Thomas Nairn 6-4 and Richard White 6-2 to book his place. His opponent was Tom Hall who had defeated Phil Hinckley 6-0, Jason Jibrail 7-1, Keith Harding 6-4 and Antony Wood 6-0. And it was Tom who edged ahead, going 6-4 up to take the gold. Antony beat Richard to bronze.
Naomi Folkard topped the women's rankings then saw off Jacqueline Mitchell 6-0, Helen Faulkner 6-0, Collette Webster 7-1 and Hannah Rowley 6-4. Her reward was a gold medal showdown with Bryony Pitman who had defeated Denise Ellis 6-0, Jennifer Collins 6-2, Rebekah Tipping 6-0 and Yulia Larkin 6-2. The final was hard fought but Naomi claimed a 6-2 victory. The bronze medal went to Yulia, who beat Hannah 7-3.
You can find all the results here.
The National Tour is supported by:
Gold Sponsors
Silver Sponsors