Sport England's new Join the Movement #StayInWorkOut campaign film launched today (27 April) to help keep the nation on track with our active lockdown lifestyles.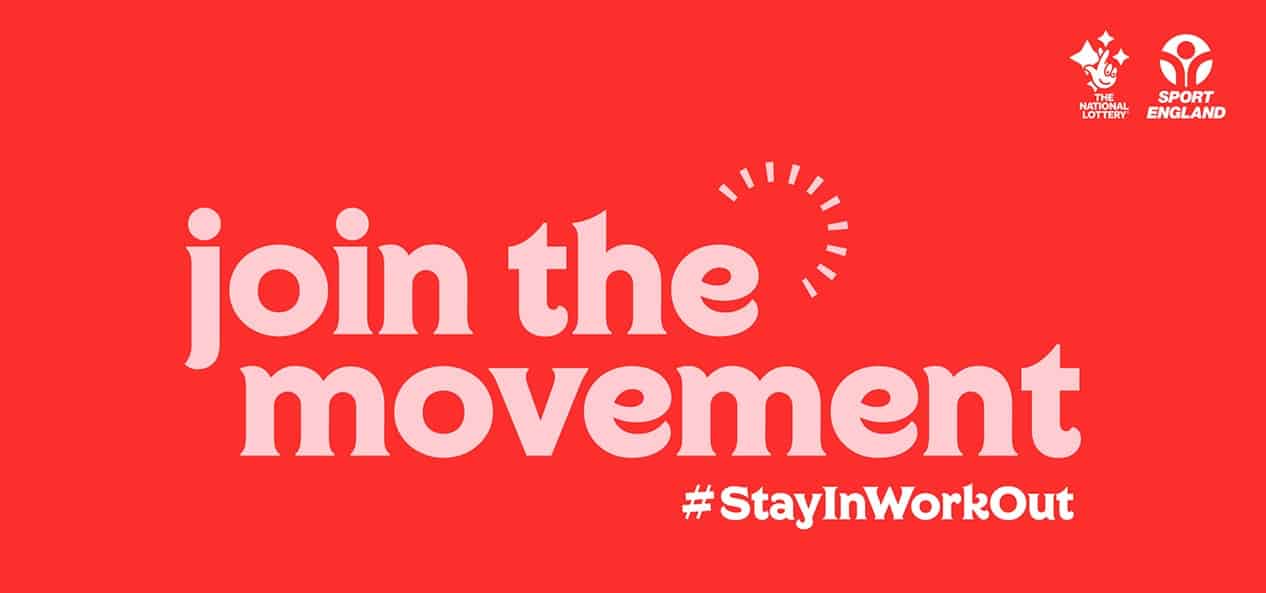 Sport England's Join the Movement campaign, launched in late March, provides ideas and information to help people get active in and around their home during the lockdown. It encourages the public to share images or films of themselves getting active and shows people of all ages, abilities and backgrounds getting active in creative, clever and fun ways.
But as government restrictions continue, Sport England is increasingly concerned for the activity levels of the nation. Data from their recent Active Lives survey shows that some people are finding it harder to be regularly active than others - including older people, those on a low income, those living alone and those in urban areas.
Time for some fresh inspiration! Watch Sport England's new Join the Movement film for some ideas on how you can stay active at home. It's never too late to get started!
Follow the @stayinworkout social media accounts: Twitter, Instagram and Facebook and keep on moving!