At the Junior National Indoor Championships sponsored by Wales Archery this past weekend, over 250 junior archers in four different bowstyles came together under one roof shooting for the chance of a medal and the title of 2022 Wales Archery Junior National Champions. We spoke to some of the medalists about their experience of the competition and their amazing wins.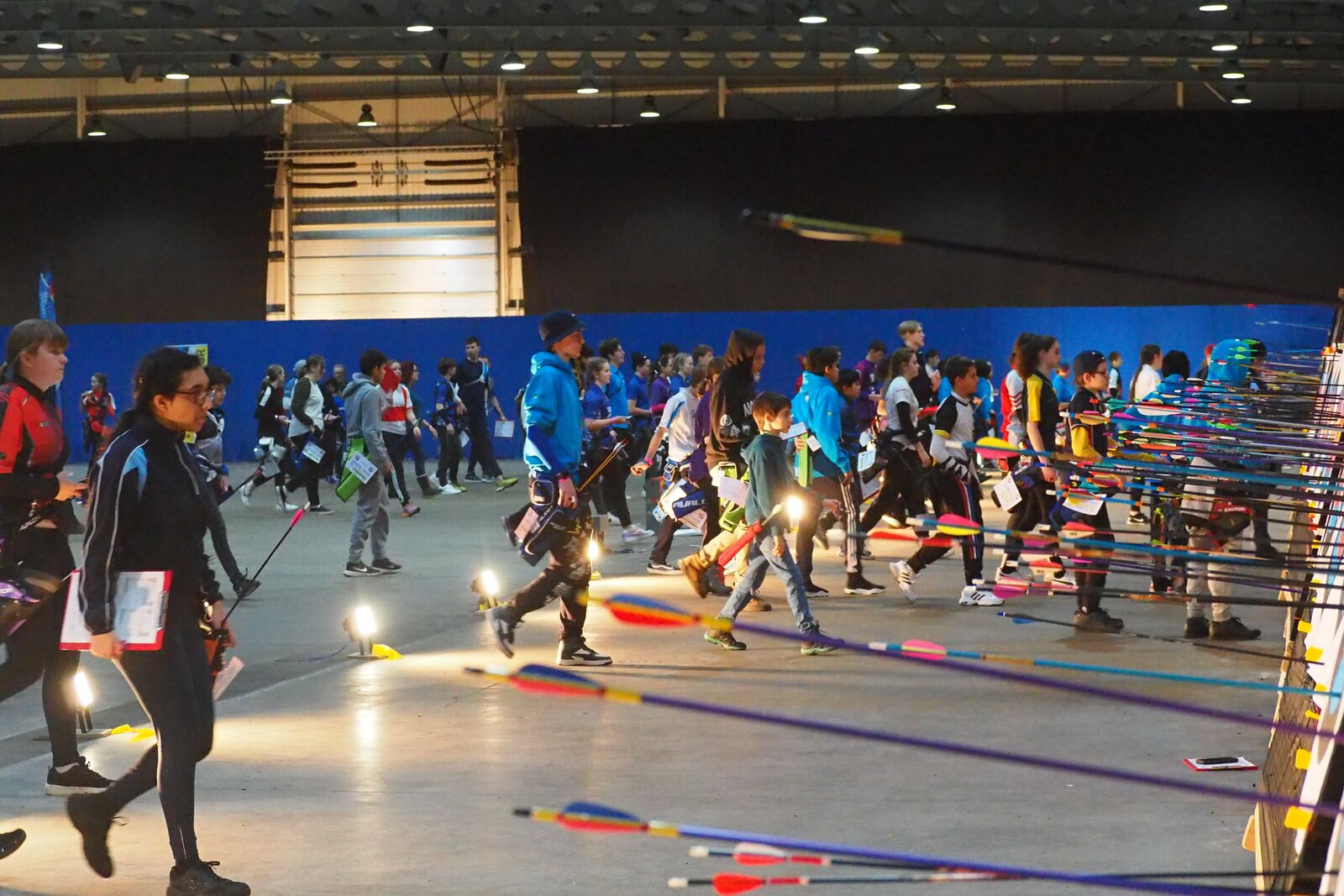 Compound Men
Ioan Rees of Llantarnam Archery Club battled it out in the final, taking home the gold and the title of Junior Indoor Men Compound Champion with a head-to-head score of 146. "At the end, I knew I was going to get it," said Ioan. "I went one up against my opponent and that gave me quite a lot of confidence."
Finlay Clark from York Archers Society, who also competed on Saturday against the Seniors, walked away with the silver, and Northern Ireland's Jay Saunderson took home the bronze.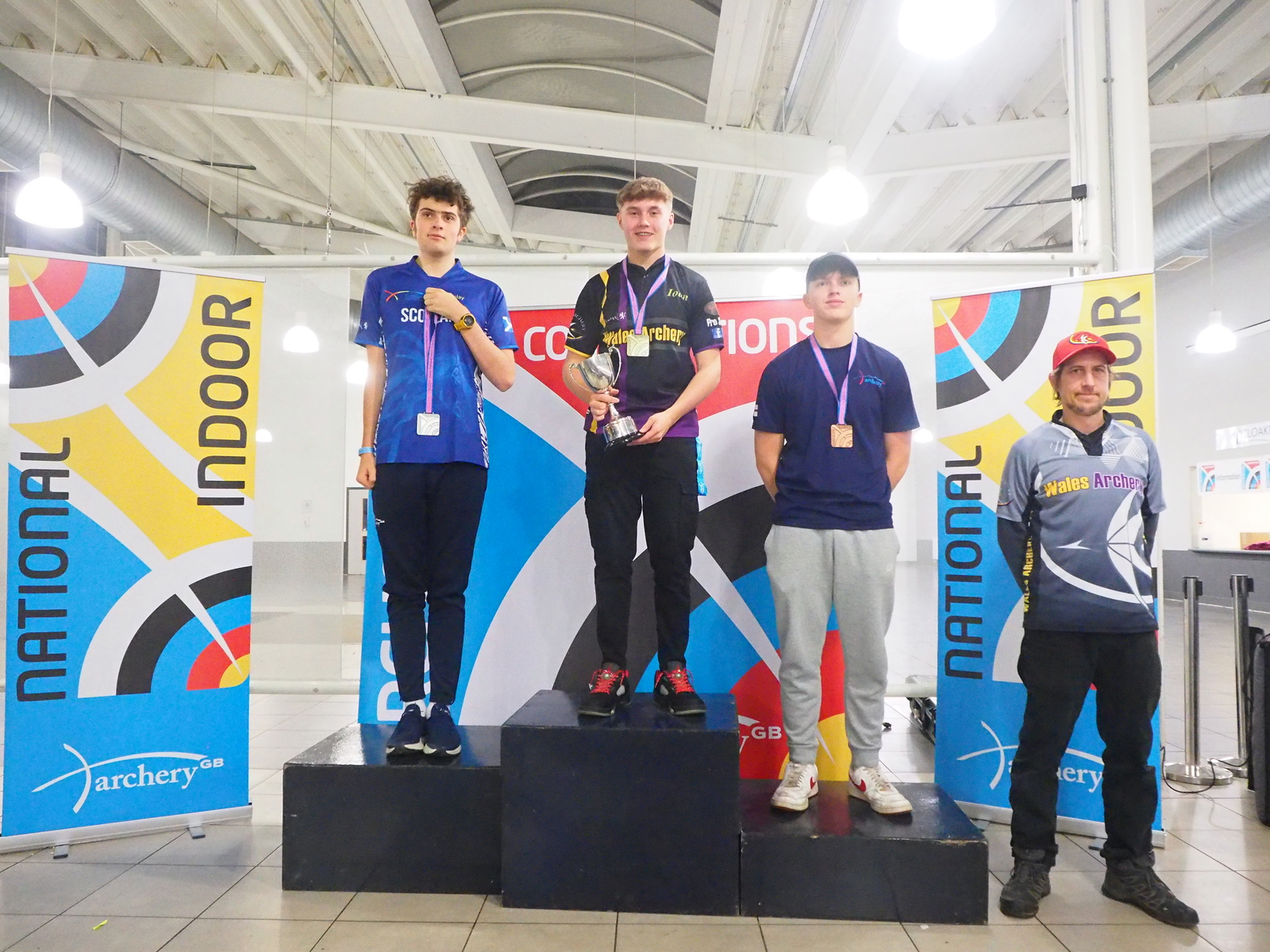 Compound Women
It was a tight match between Crystal Palace Bowmen's Isabella Bruguier and Grace Coulam from Bowmen of Rutland Junior AC. In the end, a single point gave Isabella the gold, with Grace taking the silver. Louise Bassett from Deer Park Archers won bronze.
Isabella, who competed last year, explained how she dealt with the stress of the competition: "I got stressed at the beginning, but I think I managed to recover and get back to what I normally do by focussing on breathing and slowing down, pulling through and making sure I was doing the same shot every time."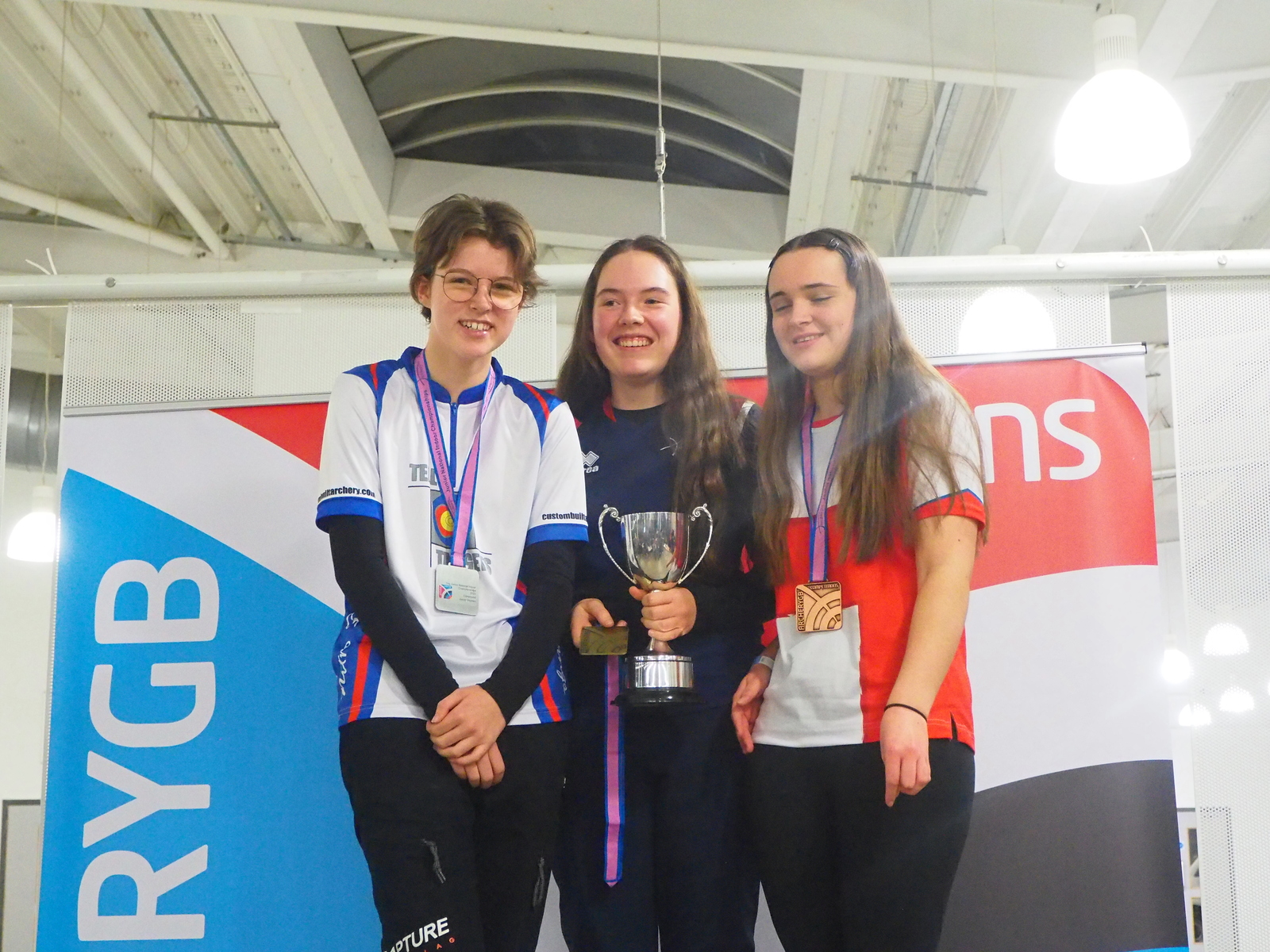 Recurve Men
Defending champion Callum Piggott, retained his title for a second year running and is the 2022 Junior Indoor Men Recurve Champion. The archer from Bowbrook Archers gave his tip for getting through the long day of shooting: "Load up on food during the break because you burn through a lot of energy in the head-to-heads." His go-to snack? "Dark chocolate and orange juice."
Max Oakley, also of Bowbrook Archers, took home a hard-won silver, with Ayr Archery Club's Cameron Radigan winning a well-deserved bronze.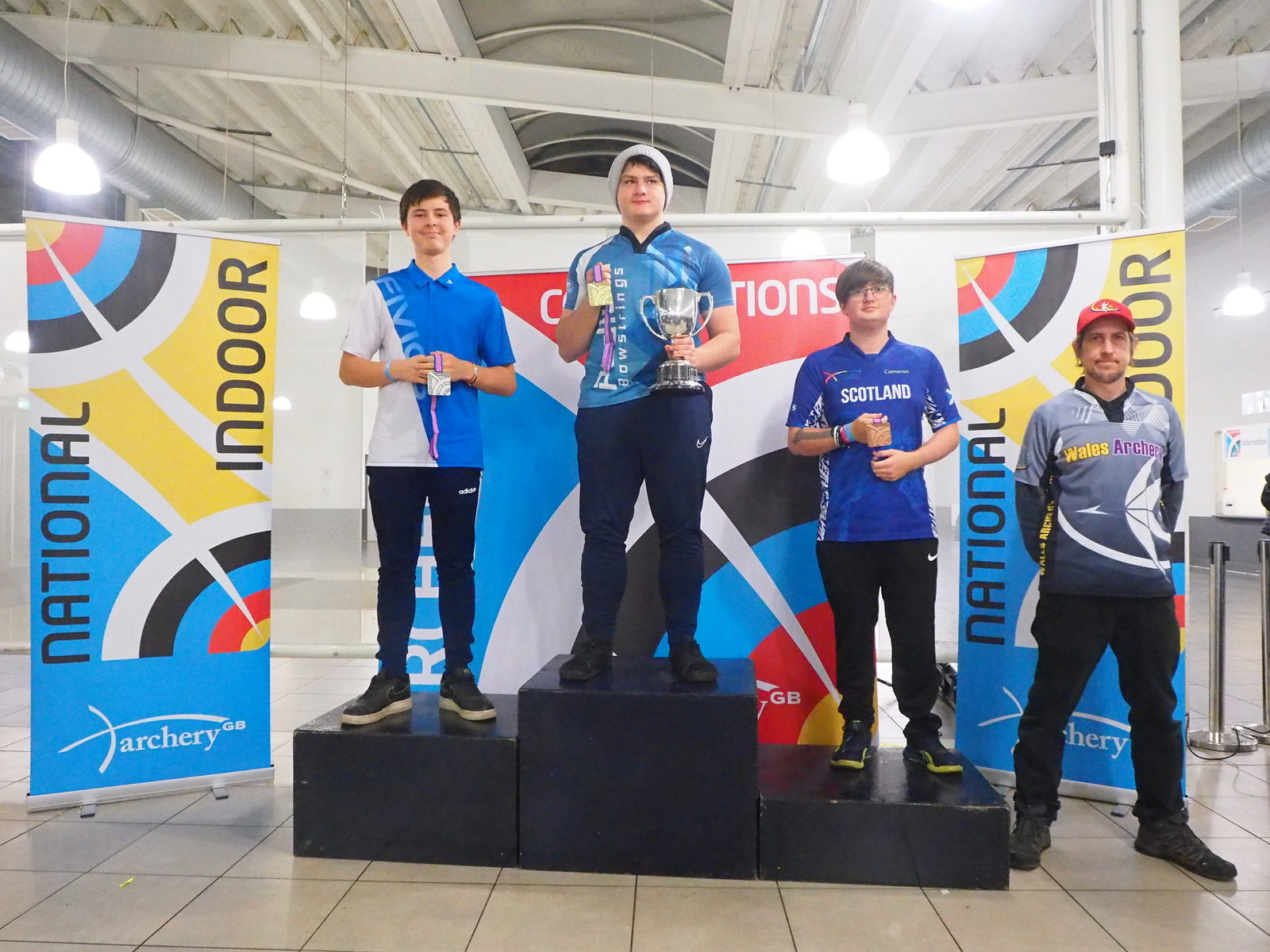 Recurve Women
For Archery GB's Alia Fallouh, it was a strong finish as she took the gold 7-1 against Meghan Robertson to become this year's Junior Indoor Women Recurve Champion. "I'm really pleased," she said after, "especially because this is at the end of the year. I've been trying to prepare myself for similar situations with similar pressure, so it feels nice to round off a good year where I've worked really hard."
Meghan Robertson (Guildford Archery Club) and Emelia Hughes (Meriden Archery Club) both competed well throughout the tournament and walked away with silver and bronze, respectively.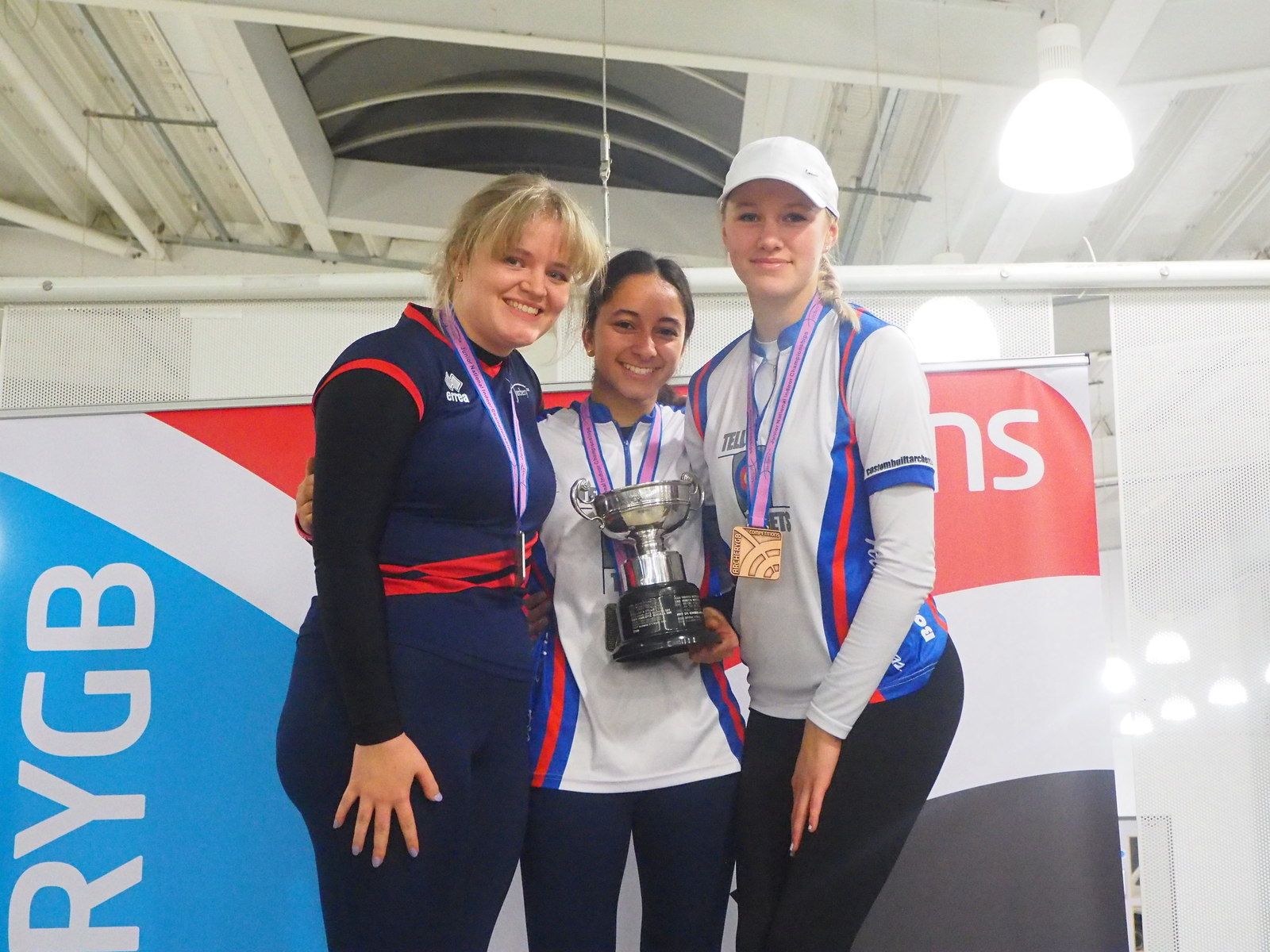 Barebow Women
2022 Junior National Clout Champion, 2022 Senior National Barebow County Team Champion, 2022 Junior Outdoor Barebow Champion – Evie Finnegan has had a phenomenal year. And it's got that little bit better as she's now the 2022 Junior Indoor Women Barebow Champion too. It was her first Indoor Championships, but she thoroughly enjoyed it, saying "It's really nice to go to national competitions because it's more people than you'd meet at smaller, club competitions. You get to meet new people and make new friends."
For Denitsa Dimitrova from Northampton Archery Club, who took home the bronze medal, this was not just her first National Indoors event but her first head-to-head. When asked how she dealt with the pressure of the head-to-head, she said that she "focused on breathing, had lots of water to keep hydrated and just kind of carried on." Sound advice.
Emily Summers, a Junior at Deer Park Archers, performed brilliantly and went home with the silver. Congratulations, Emily!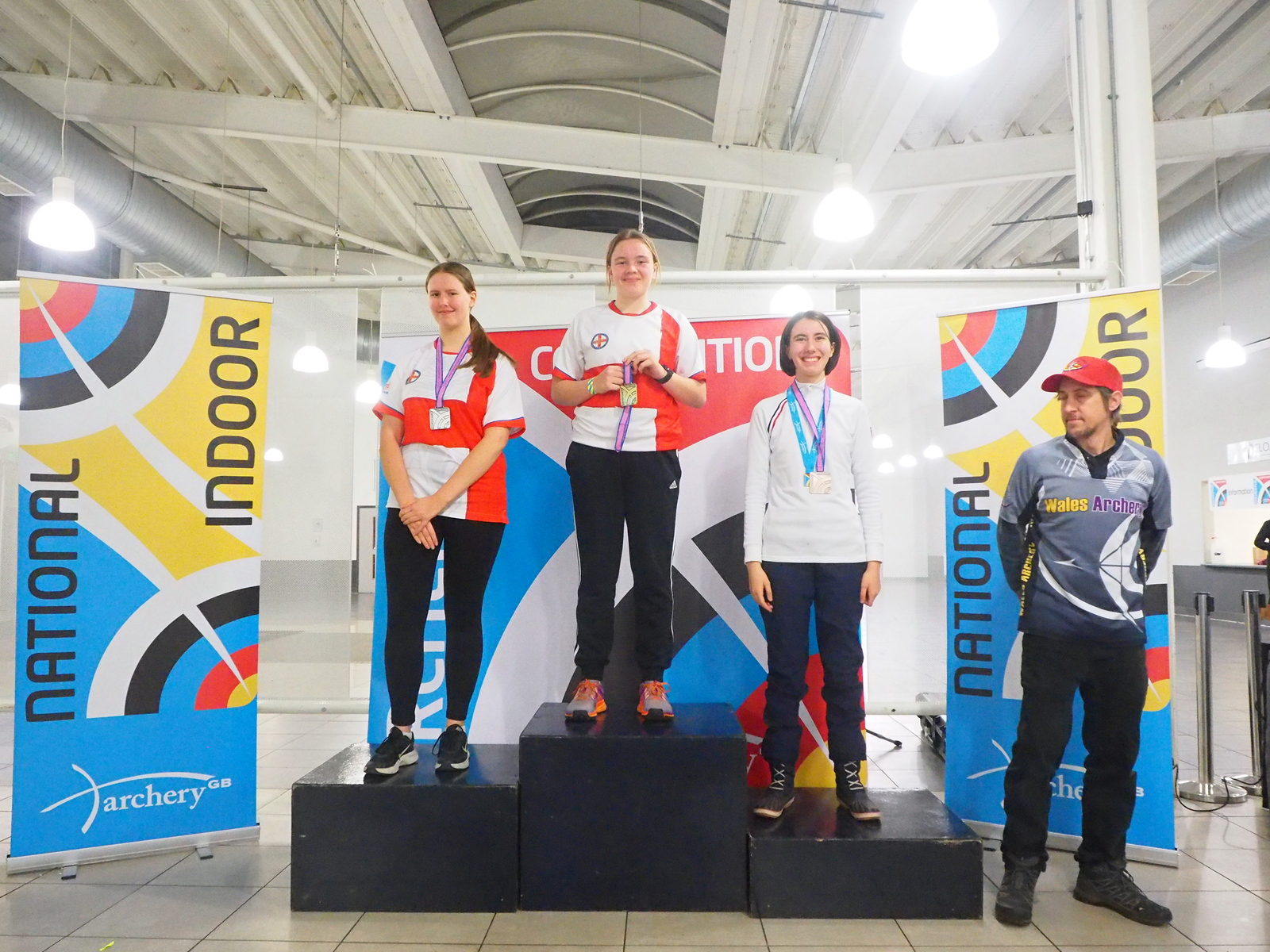 Barebow Men
After a 6-0 win over opponent Samuel Bowden, Ollie Hicks from Bowmen of Warfield completed the double and was crowned both the Junior Men Barebow Champion and the Men Barebow Champion, having beaten archers up to five-times his age the previous day. When asked if he did anything different between the two days, the calm and cool Ollie said "I shoot the same, no matter who I'm against. I just put it out of my mind. Or I try to!" Unfortunately for Ollie, celebrating his amazing weekend will have to wait until as he has his GCSE mock exams this week. Best of luck, Ollie!
Ollie was joined on the podium by Deer Park Archer's Sam Bowden, who took silver, and Tom Wiggins who was awarded the bronze medal.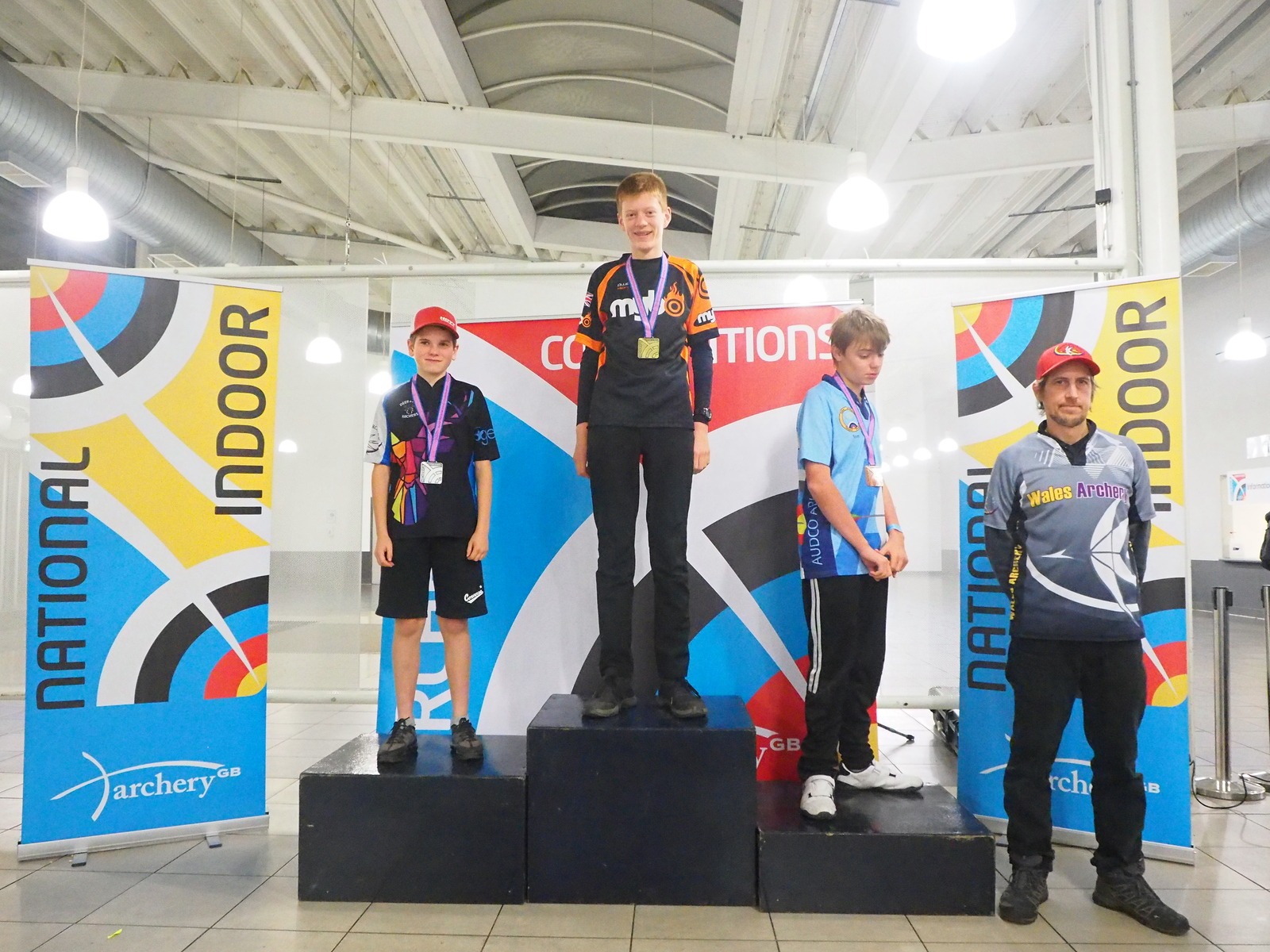 Longbow Men
Redhill Archers' Adam Williams battled hard to walk away with the gold medal for the second year running after winning 7-1 against Samuel Quintana from Archery Fit, who took silver. It's only his third year of shooting longbow and his third indoor season, so we're expecting remarkable things from Adam in the future.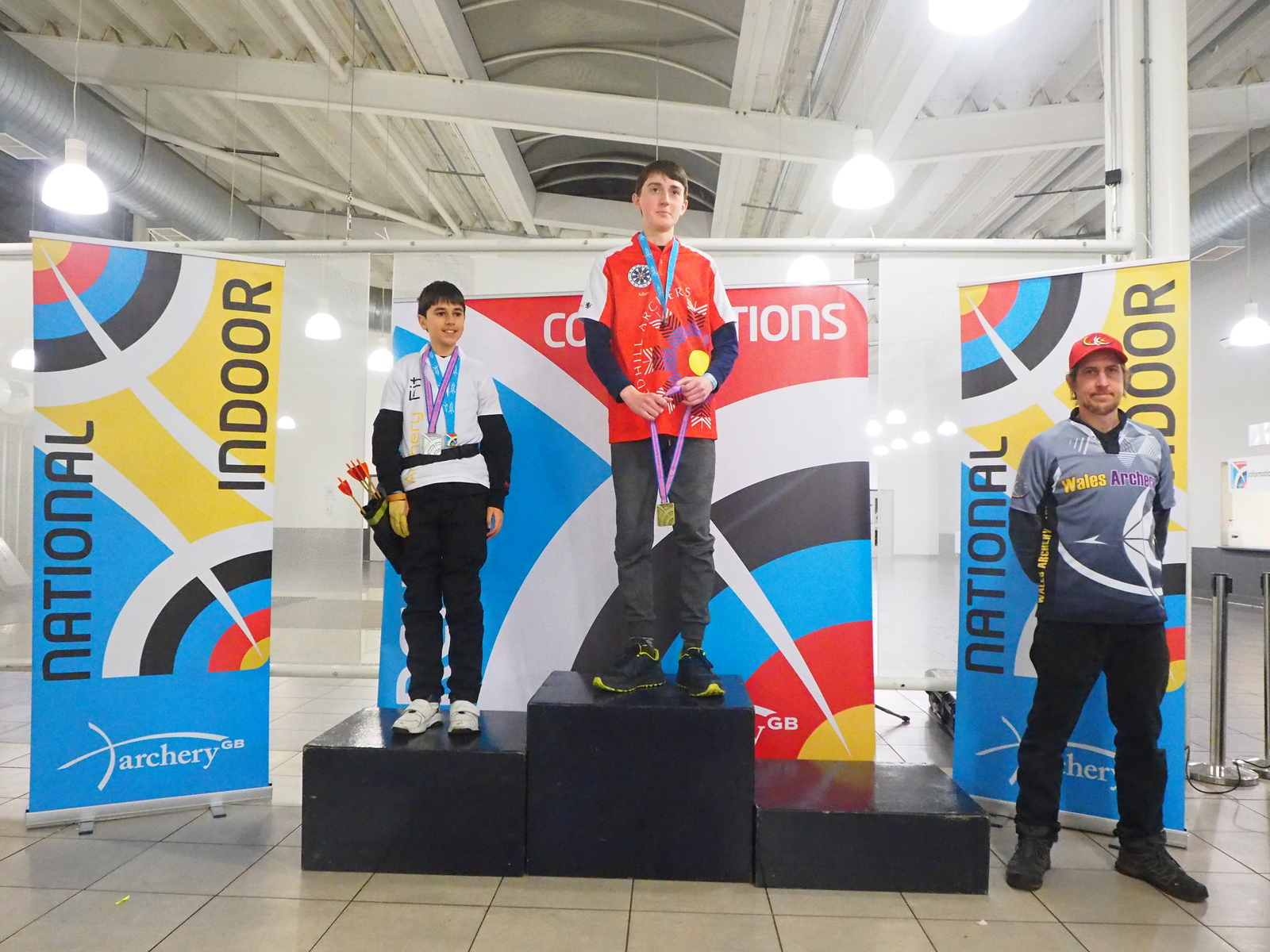 Longbow Women
Jasmine Edmond's 6-0 win over Grace Curran from Deer Park Archers was a triumph for the Eagle Bowman of Bedford's under 15. We're hoping they both come back next year to defend their longbow titles.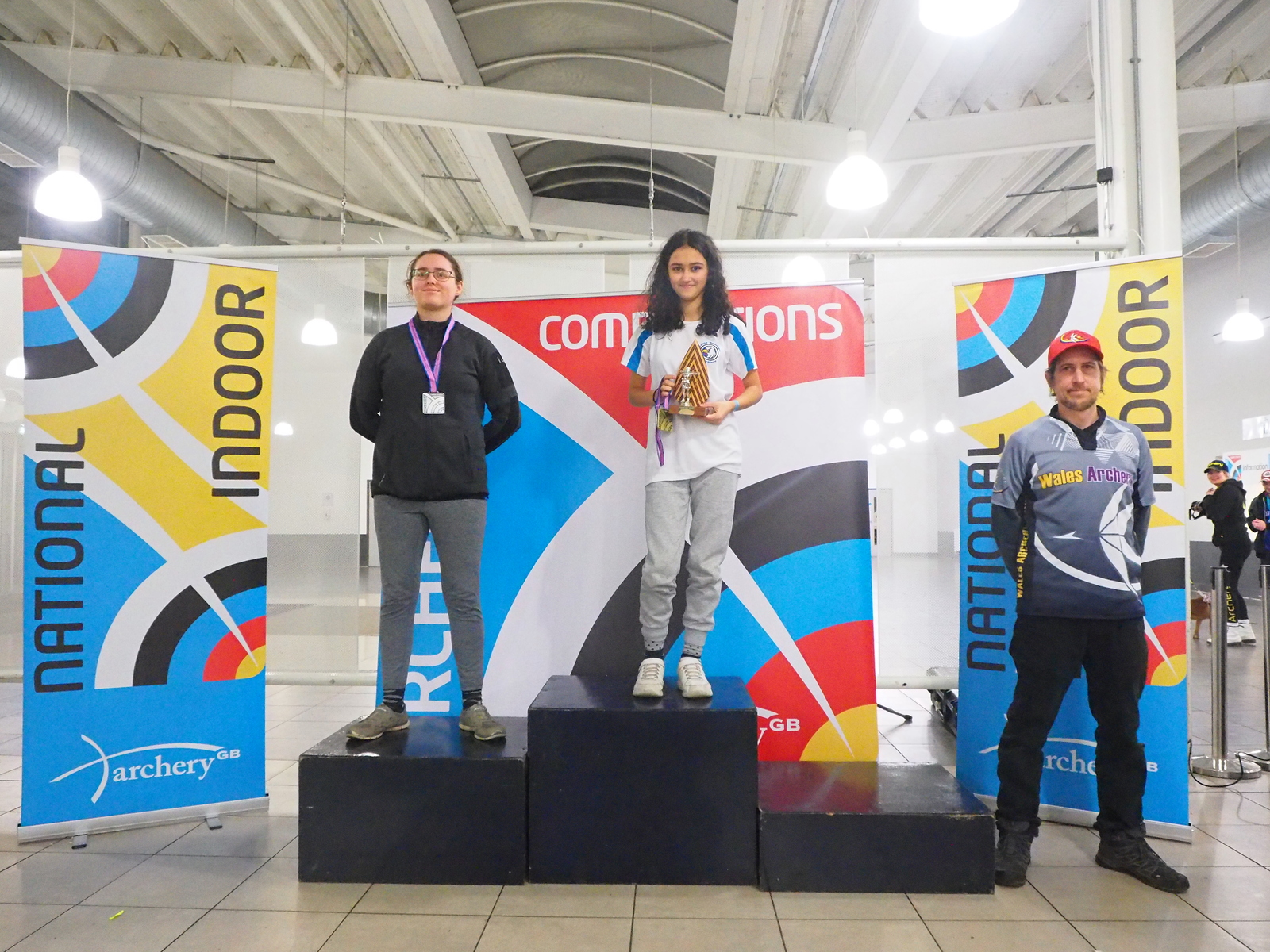 A full list of winners including individual age category winners and scores from the day can be found here.
A fantastic weekend was had by all, but Archery GB does ask that in future parents respect the wristband system put in place to marshal the event. It's there for the protection of the athletes, their kit and the safety of the volunteers, who are there to help and should not have to put up with abuse from parents. Please remember it's supposed to be an enjoyable event for all.
Archery GB would like to thank the official junior sponsor Wales Archery for their support and for presenting the awards to all junior archers.