In less than a week, the first stage of the 2022 Hyundai Archery World Cup will take place in Antalya, Turkey, where we will get to see the new World Archery rule changes in place for the first time.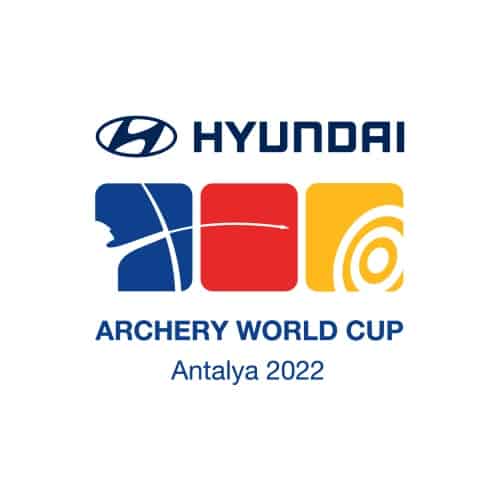 Rule Changes
On 15th January 2021, World Archery released the new rule book with some significant rule changes to the rules. The two primary updates for target archery are which will apply to all World Ranking events (for example, European Grand Prix's, World Championships, and World Cups) are:
The time allowed to shoot one arrow in normal shooting has changed from 40 seconds to 30 seconds. This gives the archer 3 minutes for 6 arrows during qualification, and 90 seconds for 3 arrows during the head to head rounds.
No extra time is allowed for equipment failures or for medical issues. The archer can leave the line to deal with the problem, and then return to the line and use up whatever time remains on the clock.
Additional rules which apply to international World Archery events are:
No bye for the top eight archers in each category. Previously, the top eight ranked archers got a fast track to the final 32.
Instead of a top 32 place guaranteed, the eight highest ranked in each category will get bonus points which will count towards their Hyundai World Archery Cup Ranking. Seed one will get eight points, seed two will get seven points, and so on.
Each category will be cut after the qualifying round going into the head to head matches. A category with less than 104 archers will be cut to 64, and anyone ranked 65 or below will be eliminated. A category with 104 or more archers will be cut at 128.
The schedule has been changed to be more consistent for the week of competing across all of the Cup Stages. Qualification will run over two days, one day for compound and one for recurve. For the rest of the week, mornings will be dedicated to team rounds, and afternoons to individual rounds.
Teams must have two uniforms for each of their athletes. The alternative kit will be used on the finals field to distinguish between two countries that may share the same colours.
From 19th-24th April, the Antalya 2022 Hyundai Archery World Cup Stage will take place. This is the first major outdoor, international event of the season where we will be able to witness these new rules in action, and see how they may or may not affect the archers.
Archers Opinions on the new rule change
I was able to chat to some of our Great British archers who will be attending the tournament in Turkey to get their take on the new changes.
James Mason, one of the GB compound men, said: "I am not a fan of the new changes. The timing changes will make things interesting in poor conditions. I shoot fairly quickly anyway, so it won't affect me too much, but it will be a problem for many other archers. The new equipment failure rule will also be tough. It means people will have to travel with two bows, even if they normally would only take one, as you no longer have time to fix the equipment or shoot make up arrows. Combined with the shorter time limit, it will make it harder to pick up your spare bow and get back on the line to finish your end."
Penny Healey, GB recurve woman, said: "I'm not too phased about the new rule changes, the only issues I find is with the new timing. This is due to the fact that when it's windy, it makes it harder to wait for the lulls. The only new rule that could effect my shooting would be the medical rule. As I am someone who gets heavy nosebleeds, this will make it harder to concentrate while performing."
Because of these changes, many archers have looked at their shooting process and equipment to see what they need to change to adapt to the changes. Whether this includes speeding up how they load their arrows or reducing how many times they come down on their shots, approaches vary among different archers.
"Honestly, I am feeling under prepared for Turkey as I was unable to shoot for a few months due to injury. But I am still looking forward to getting back out and competing. I have changed from using binoculars to a spotting scope this year to speed up spotting my arrows to accommodate the new rules," James added.
On the whole, different athletes have varying opinions on the changes introduced to this season's tournaments. One thing which has remained universal across the archers who I've been able to speak to is that they're all itching to get back out onto the competition field and show what they can do.
"My main thoughts are just to shoot my shot, and watch the scores come. I'm so happy to be able to get back onto the international scene, and it should be such a fun experience!" Penny said.
Follow results from there week here.