Burscough Archers continue their free taster sessions for NHS staff, this time with the eye specialists from Southport & Ormskirk Hospital Trust.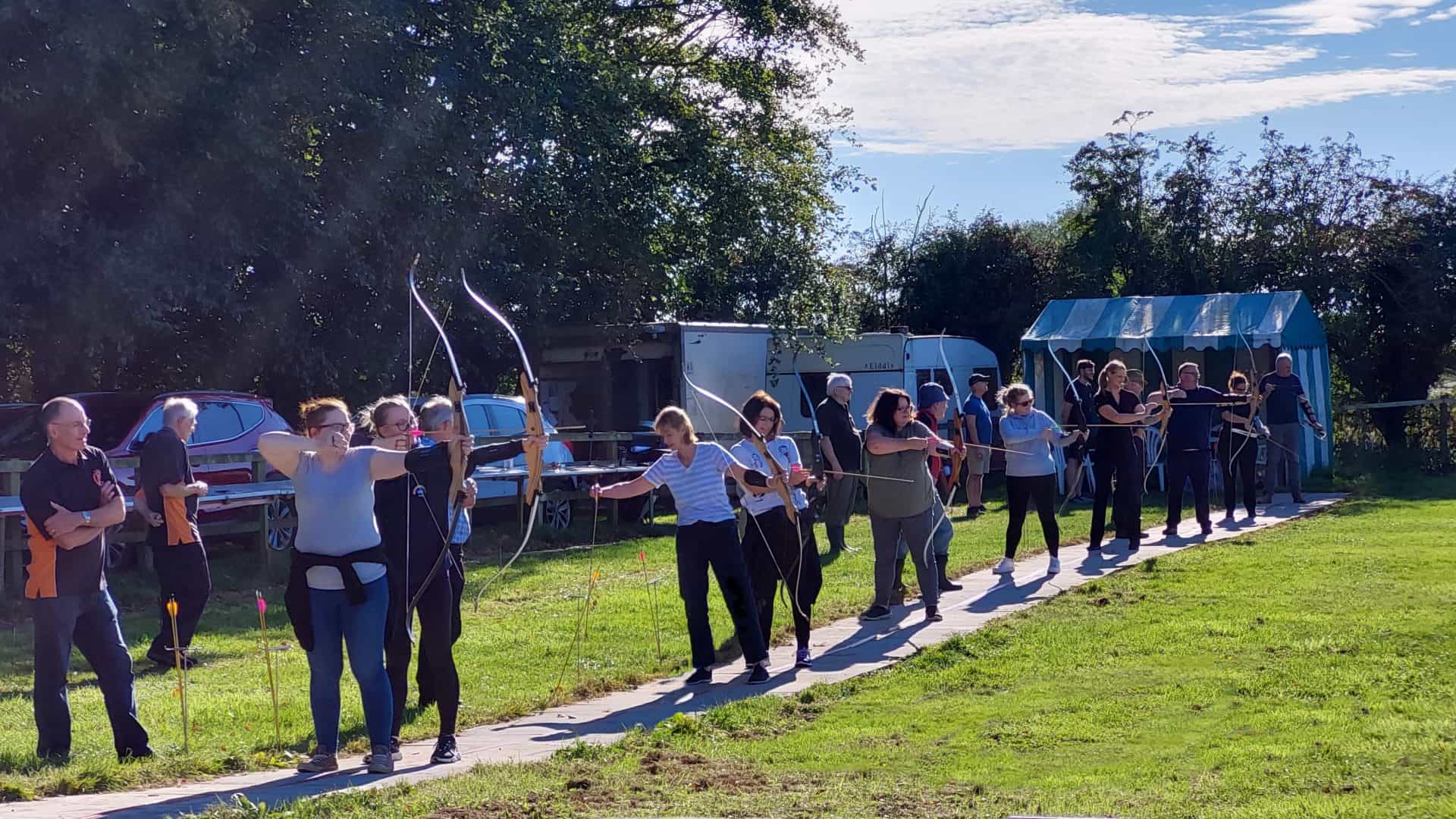 Karen Knowles, Head of Orthoptics and Optometry at Southport & Ormskirk Hospital Trust, was looking for a team-building exercise for her team of ten specialists who typically work across the two sites, and who often spend weeks without face-to-face interaction. After spotting an announcement in the local NHS house journal promoting free archery taster sessions for NHS staff, delivered by Burscough Archers, Karen decided this might be the ideal solution.
Last month Karen's team joined Burscough Archers' coaches and experienced archers, including club secretary Roy Samples (pictured above centre), who delivered one hour of archery, with one-to-one coaching. This was the club's second free taster event delivered as a thank you to local NHS staff.
During the session, as a diversion, the archers added three balloons to each target face. Jade, the youngest member of the team (pictured above second right) popped the three balloons with her first three arrows after they went up. This to hearty cheers and claps from everyone present. In fairness to the rest of the team, she had shot before in school, not that many years earlier!
Karen, (pictured above third from right) said of the session: Â"After a challenging time, it has been amazing to have the opportunity to rest and reset. All the staff at our trust go above and beyond for their patients so it was lovely to be able to arrange this session for our team. Covid and cross-site working has limited what contact we can have for such a long time so the Burscough Archers outdoor session was ideal for this. The weather was lovely and all the coaches were so knowledgeable and patient. We would like to thank each one of you - such a lovely experience and surprisingly so relaxing. Highly recommended by us all. Thanks again!"
More information
Visit Burscough Archers at: www.burscougharchers.org.uk