Britain's young stars are coming home from the third stage of the Indoor Archery World Cup in Nimes with two gold medals and a silver. And they came oh so close to making it three golds.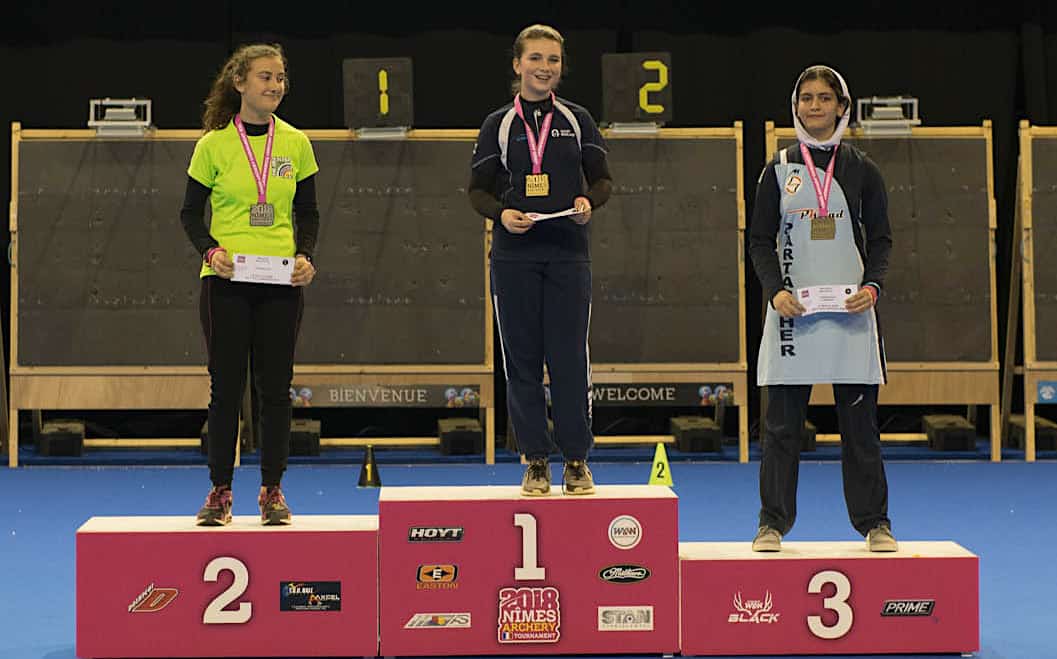 Yesterday, Penny Healey beat all-comers by a clear 15 points to take the recurve youth girls' title. Today, Alex Wise and Lucy Mason were hoping to do the same.
Alex was facing Anthony Barbier of France in the junior recurve men's gold final after seeing off challenges from Alen Remar of Croatia 7-1, Turkey's Goze Dogukan in a shoot-off, Jonah Wilthagen of the Netherlands 6-4 and Belgium's Senna Roos 6-4.
The British second seed took the first set 29-27 before the Frenchman pulled back to take the second by a single point. Alex took the third for a 4-2 lead and the fourth set was a tie. But there was no way Alex was coming home with less than the title and he shot 9-10-10 to win gold.
Lucy Mason was also shooting for gold in the junior women's compound competition. Yesterday she swept past American Daisy Lente 146-141, fellow Briton and fifth seed Ella Gibson 148-142 and top seed Sunniva Lislevand of Norway 142-141. That brought her face to face with second-ranked Elisa Roner of Italy in a battle for the title.
And it was neck and neck all the way. The match started with a tie and Roner pulled a point ahead in the second end. Another draw and then Lucy shot a perfect 30 to level the score…and that is how it stayed. That meant a single-arrow shoot-off to decide the title. Both archers shot a 10 - but the Italian's was marginally closer to the centre, leaving Lucy with a hard-fought - and very well deserved - silver.
You can catch up with the action as it happened on the Archery GB Facebook and Twitter streams.
You can also find all the results on Ianseo.
Above: Champion Alex Wise. Picture: Derek Sizeland
Follow us on:
Instagram: archerygbofficial
Facebook: Archery GB
Twitter: @archerygb