Two British teams battled for bronze at the second stage of the Para-Archery European Cup in Nove Mesto - and both had to be satisfied with fourth place.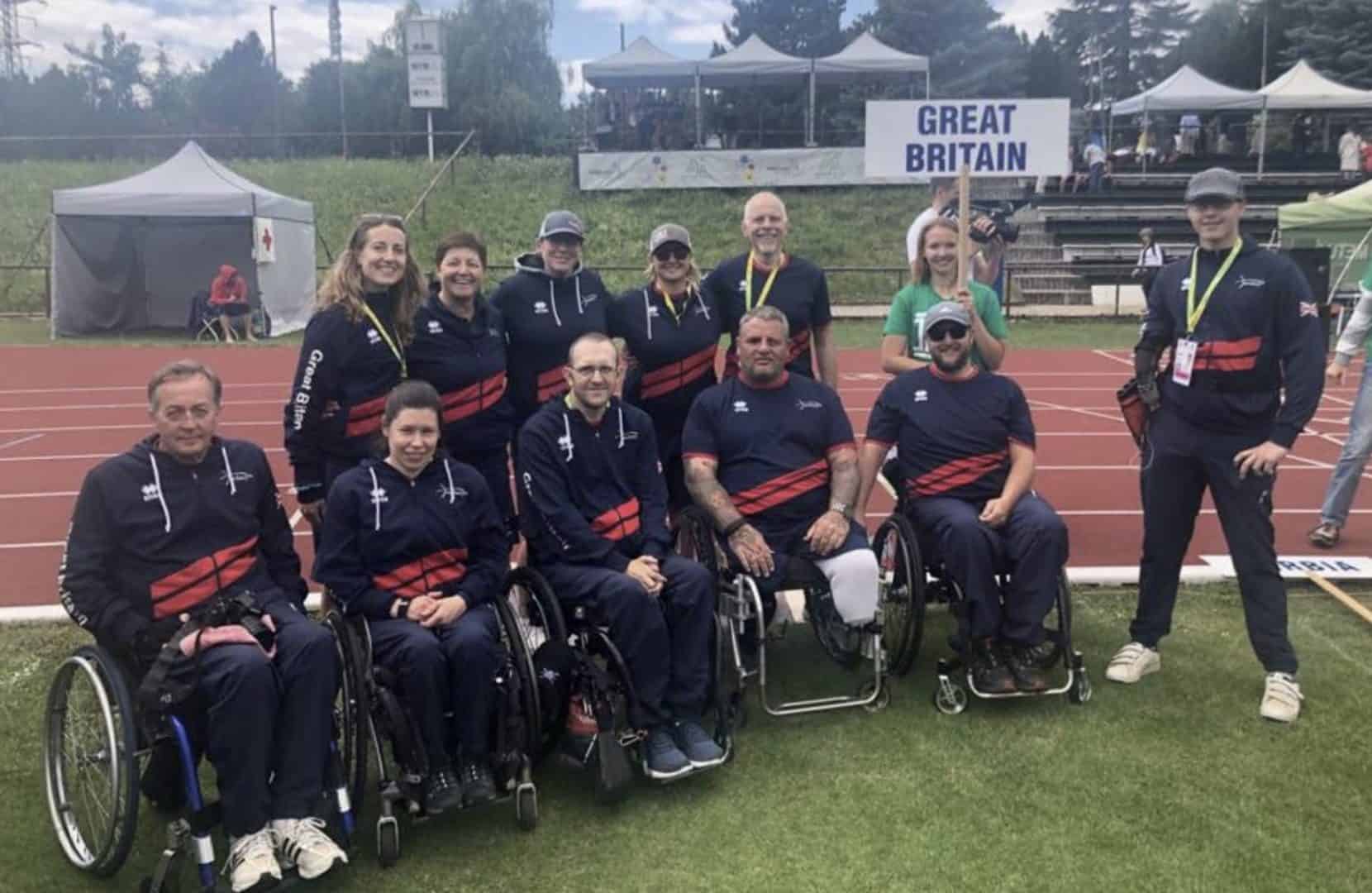 The mixed W1 team of John Cavanagh and Victoria Kingstone beat the USA 122-118 before being pushed into the bronze final by top seeds, Sarka Musilova and David Drahoninsky of the Czech Republic. That left them facing Russia - and it was nip and tuck all the way as both teams finished the match on 129 points. That forced a shoot-off and, while John and Victoria scored 16, the Russians went two better to take the medal.
The compound men's team of David Bramley, Steve Gill and Jamie Harris were seeded fourth and beat home favourites, the Czech Republic, 224-217 to earn a place in the semis. There they met top seeds USA and, although there were only four points in it, they were squeezed out of a shot at gold. Slovakia stood between them and their last chance of a medal, and the third seeds hit form to secure a 227-214 win.
Earlier, John Cavanagh beat Jason Tabansky of the USA 125-120 to reach the quarter finals of the W1 competition but then came up against the second seed, Tamas Gaspar. John fought hard but eventually lost 130-138 to the Hungarian. Martin Saych was beaten 129-112 by Russia's Aleksei Leonov and Victoria Kingstone was denied a semi-finals spot by another Russian, women's second seed Elena Krutova.
A single point was enough to deny compounder a place in the last 16. He lost 139-140 to Russia's Badma Khamindaev. David Bramley was beaten 143-136 by USA's Jeff Sena and Jamie Harris fell 133-145 to Bair Shigaev of Russia.