Bryony Pitman and Tom Hall took on Korea's mixed team at the Hyundai Archery World Cup in Shanghai and came so close to bagging a bronze medal.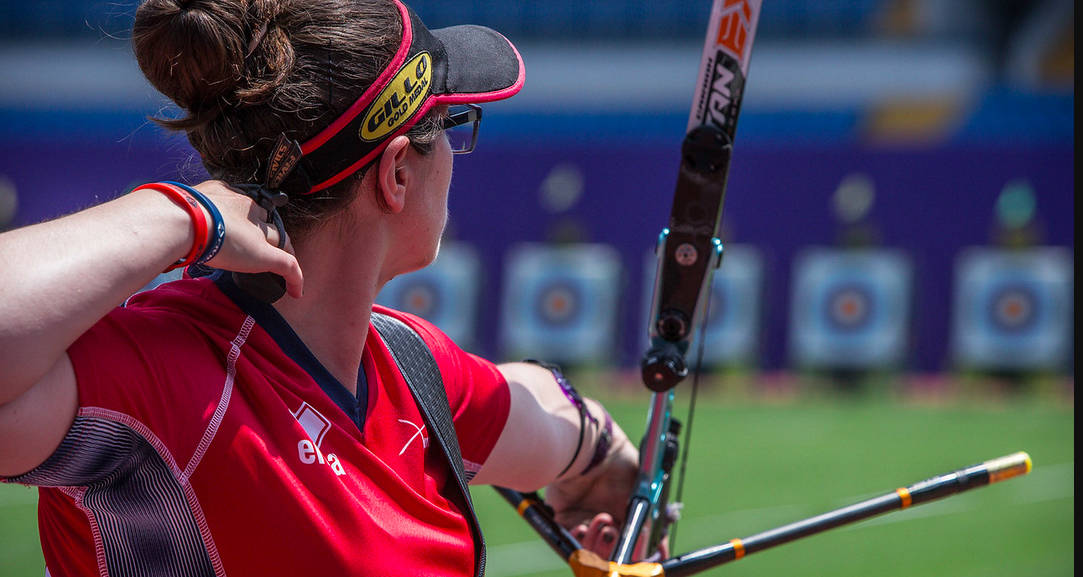 The third seeds defeated Iran in a shoot-off and the USA 6-0 before being squeezed out of a shot at gold by eventual champions Chinese Taipei. That left them facing the top seeds.
The Britons took first blood, winning the first set by a single point, but then world number one Lee Woo Seuk and Olympic champion Choi Misun hit their stride. Tom and Bryony fought hard but the medal slipped away.
Earlier, compounders James Mason and Lucy O'Sullivan were denied a place in the semi-finals by New Zealand, beaten 154-152.
James and our recurve men's team also came agonisingly close to reaching their quarter finals.
Tom Hall, Patrick Huston and Alex Wise defeated Slovenia 6-2. They then faced Kazakhstan in their bid to reach the semis - and the two teams could not have been more evenly matched. The result was a tie, forcing the shoot-off. The Britons shot 27 but Kazakhstan hit 29 to go through.
Compounder James beat Iran's Esmaeil Ebadi 147-145 then took on Brend Frederickx for a place in the last eight. Both athletes scored 144, meaning another shoot-off. James hit the nine but the Belgian hit the X.
In the compound women's category, Lucy O'Sullivan defeated Lee Wan Yi of Hong Kong 139-131 but fell 146-143 to American Sophia Strachan. Lucy Mason, who defeated Chloe Underdown of New Zealand 143-139, lost by a single point to Nur Aina Yasmine Halim of Malaysia. Ella Gibson beat Thailand's Nareumon Junsook 140-137 but was beaten 146-144 by I-Jou Huang of Chinese Taipei.
Qualifying in fifth place put recurver Bryony Pitman straight through to the last 32 where she defeated Marie Horackova of the Czech Republic. But she could not overcome China's Qixuan An, losing 1-7. Naomi Folkard beat Turkey's Aybuke Aktuna 6-2 and Preeti of India 6-4 but lost 0-6 to Korean top seed Choi Misun. Sarah Bettles saw off Gulnaz Coskun of Turkey 6-0 but fell to 0-6 to Korea's Kang Chae Young, who will be shooting for gold. Eleanor Piper fell 2-6 to Mongolia's Urantungalag Bishindee.
Tom Hall was beaten 6-4 in a tough fight with Finland's Samuli Piippo, who had earlier defeated Alex Wise 6-4. Patrick Huston beat Md Emdadul Haque Milon of Bangladesh 6-2 but then lost to China's Hao Feng by the same margin. Thomas Barber was beaten 6-0 by India's Vakilraj Dindor.
In the other team competitions, recurvers Sarah Bettles, Naomi Folkard and Bryony Pitman were denied a place in the quarter finals by Iran, losing 2-6. And compounders Ella Gibson, Lucy Mason and Lucy O'Sullivan lost their chance of a semi-finals spot, beaten 232-226 by Turkey.
You can find all the results here.
Above: Tom and Bryony in action in Shanghai. Picture: World Archery