Sports clubs in Northern Ireland are invited to apply for funding to help with their post-Covid recovery.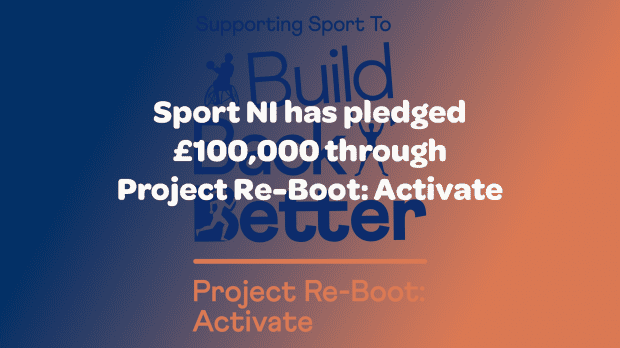 Launched in September 2021, 'Activate' is the second strand of Sport NI's Project Reboot. It is delivered as part of Sport NI's Covid-19 response through 'Supporting Sport to Build Back Better' funding.
Project Re-Boot: Activate is delivered in partnership with Crowdfunder UK. It offers 50 per cent of match funding up to £5,000 for sports clubs and organisations looking to deliver new programmes to engage and re-engage people in sport.
In the last three months Sport NI has pledged £100,000 to support a number of campaigns. Fifteen have already been successful in drawing support from more than 1500 individual supporters and raising an incredible additional £170k for their project.
Apply now to help your sports club
Visit the Sport NI website here to find out how to apply - the application deadline is 18 March 2022.
New to Crowdfunding? Click here to register for Sport NI's Project Re-Boot webinar for advice on how to go about setting up the best campaign possible. The webinar is on 19 January, 1-1.30pm.