The 2022 National Tour Finals will take place on Friday 16th and Saturday 17th September where will we see the UK's best recurve, compound and barebow archers fight for the top spot on the podium at Wollaton Hall in Nottingham. But first will be the European Para Archery Cup Finals starting on 14th September that is also being held at Wollaton Hall.
European Para Archery Cup Finals
The finals will bring together the best para archers who attended both the European Para Archery Cup in Nove Mesto and the European Para Archery Championships in Rome. There will be three disciplines competing: the W1 open, compound open and recurve open, with both men's and women's categories in each. They will be fighting for medals in the individual and mixed team sections.
For the compound women open, GB's very own Phoebe Paterson Pine, the number 1 world-ranked Paralympic and European Champion will be in there, alongside teammate Jessica Stretton, the number 3 world ranking 2016 Paralympic Champion. Bronze team world medallist Jamie Harris will be shooting for the compound open men.
On the recurve open side, Paralympian Hazel Taylor will shoot for the women. Competing for the men are silver world medallist Cameron Radigan and two-time Paralympian David Phillips.
In the W1 open category, 11th world ranked Victoria Kingstone will be attending, along with her male counterpart, 15th world ranked Martin Saych.
Tom Duggan, Director of Performance, is looking forward to the event: "The Para European Cup Finals present us with a great opportunity to perform internationally in this country which isn't something that we get to do all that often. One of the key drivers behind us bidding for the event was to give as many of the WCP athletes the opportunity for more meaningful arrows and crucially to practice shooting finals style matches, which is the format that the Paralympics is shot in.
"We are really grateful for all the work that Jon Nott and Katy Cumming have put in to making this event viable, especially after such a busy time having so successfully hosted the European Youth Championships earlier this month."
If you want to come and view the action for yourself, tickets for European Para Archery Cup are available to purchase here.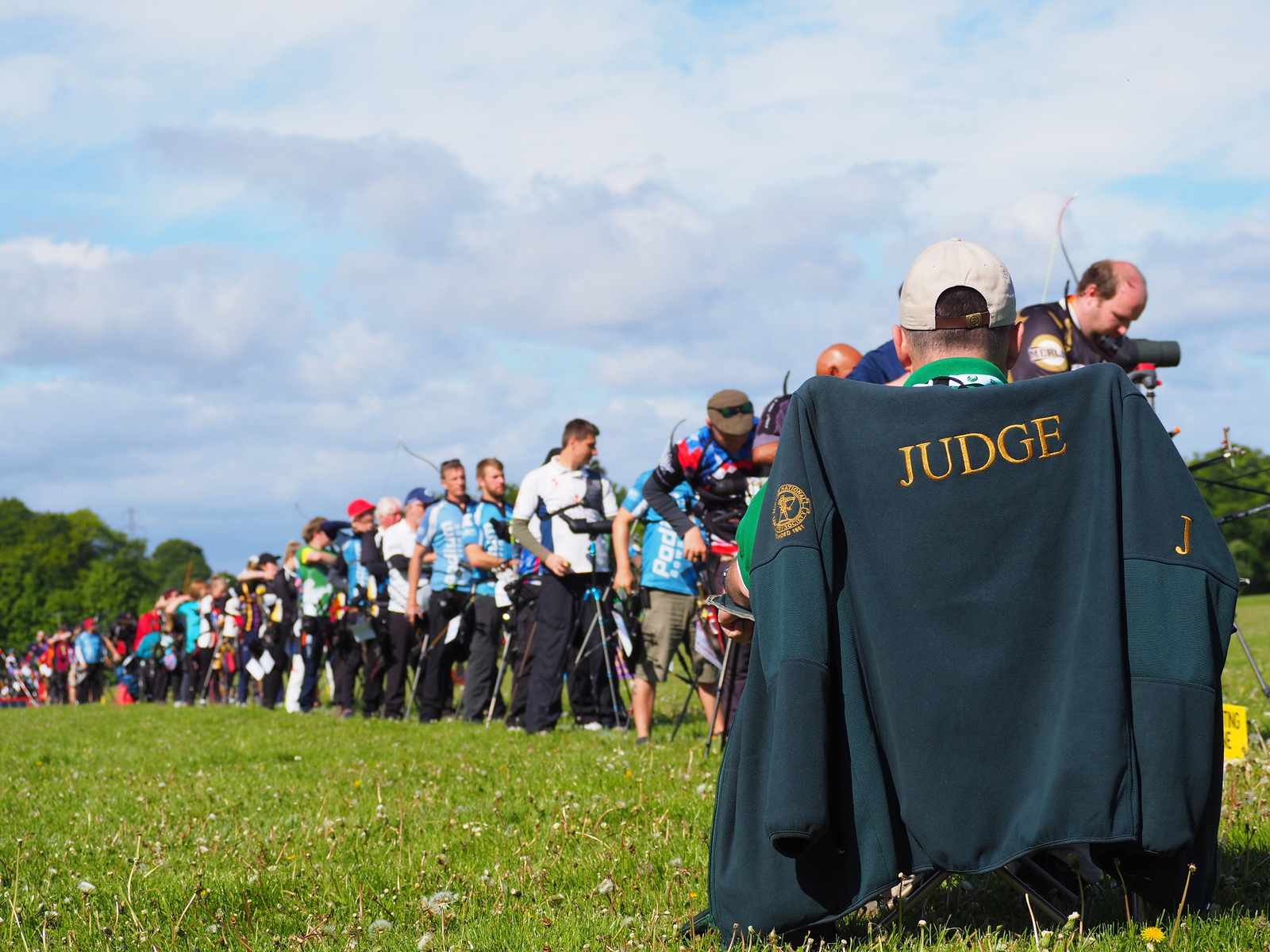 National Tour Finals
This year's collection of successful archers will be placed into their brackets to shoot head-to-head eliminations against one another to determine the finalists in each category. On Friday, the recurve archers will be competing for their medals, and on Saturday will be the turn of the compound and barebow archers.
Spectators should expect to see world-class shooting from these archers, as we have some very talented and decorated athletes in attendance.
On the recurve side, we have several Olympians who will be aiming for gold at the Finals, including Sarah Bettles and Bryony Pitman. Bryony is also currently ranked world number 4, and she will be shooting at this year's World Cup Final in Mexico. They will be joined by the 2022 National Tour Finalist winner Penny Healey.
For the male Olympian attendees we have James Woodgate, Tom Hall and the 2022 National Tour Finalist winner Patrick Huston. They will be also be joined by world cup silver mixed team medallist Alex Wise.
For the compound men we have returning favourites, including the 2019 winner James Mason, and multiple tour finalist attendees Adam Ravenscroft, and Chris White. They'll be joined by the current National Tour Finalist winner for both 2020 and 2021, Adam Carpenter.
On the women's side, Phoebe Paterson Pine will come straight from the Para Finals to compete at the Finals, and last year's National Tour Final winner Layla Annison will be shooting. Also competing is the number 1 world ranked woman, Ella Gibson, who'll be going with Bryony Pitman to the World Cup Finals this year. The 2022 European Champion Izzy Carpenter will be competing as well as the world ranked number 8 Sarah Prieels.
"It's an absolute honour for Archery GB to be hosting this event," says Jon Nott, Archery GB's Events and Competition Manager. "The City of Nottingham has worked so hard to help make this event happen and we're very grateful to them. It's going to be a great weekend of archery."
More information about the event is available here, and if you want to come and view the action for yourself, tickets for the National Tour Finals are available to purchase now.