Archery GB is really pleased to announce the appointment of Tom Duggan as our new Performance Director.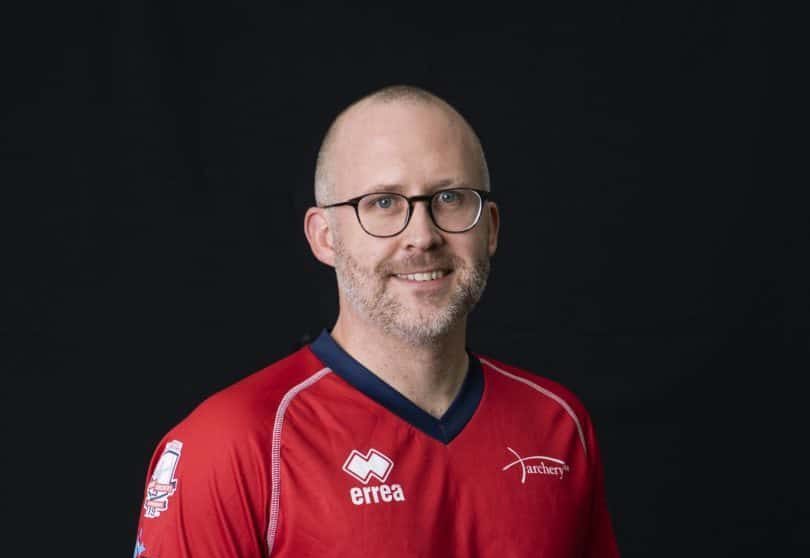 Although Tom has been in the role in a temporary capacity since October 2020, his confirmation will enable us to move forward with our vision to redefine Performance Archery on the world stage.
With the rescheduled Tokyo Games set to take place this summer and funding secured for the Paris 2024 cycle; Archery GB was keen to make the acting role into a permanent position. Tom is clearly the best person to give our Performance Archery team stability and leadership after the events of 2020.
The Performance Director's role will work across Performance Archery and seek to align the Olympic, Paralympic and Pathway programmes to deliver against our common goals.
Tom has spent the last 4 years as Head of Paralympic Performance where he has led the programme through an extensive period of change in culture and personnel, whilst also enabling a sharper focus on performance.
Before joining Archery GB, Tom worked as Performance Director at England Squash where he led the programme to a record haul of medals at the 2014 Commonwealth Games, the 2014 Women's World Team Championships and the creation of the Academy programme.
The role of Performance Director requires impactful leadership across Performance and Pathway teams, creating a positive culture and optimal performance environment.
As a senior member of the Archery GB strategic leadership team, Tom will contribute to the development and delivery of our strategic ambitions, driving our mission of rebuilding, reimagining and re-presenting archery over the next five years.
Neil Armitage, Archery GB's CEO, said: Â"I'm thrilled to be able to confirm Tom will now take on a substantive position as AGB's Performance Director.
Â"Tom already has a great track record in leading elite sport both within archery and in his previous roles with Squash and the English Institute of Sport.
Â"His knowledge and experience will enable him to build strong, collaborative teams, ensuring the quality of coaching, performance support and operational excellence of a world class programme."
Tom Duggan, Performance Director, said: Â"I'm delighted to have been appointed Performance Director and be able to take the programme forwards, into what will be a really exciting, but challenging period of time.
"Whilst my experience to date has been focussed on the Para Archery programme, I'm looking forward to working with, and being able to have an impact with the wider Performance Archery programmes.
"We're now fully focussed on preparing to perform at the rescheduled Games this summer. We then have the unique opportunity to kick off our preparation for Paris 2024 with the World Youth Championships in Poland in August, the World Championships in Yankton in September, and then the Para Worlds in Dubai in February 2022."