Have you ever thought about trying a different archery discipline? Archery GB Field and 3D clubs offer different ways to get started, so why not get in touch with your local club and have a go. Several clubs will be holding formal Introduction to Field and 3D sessions this summer.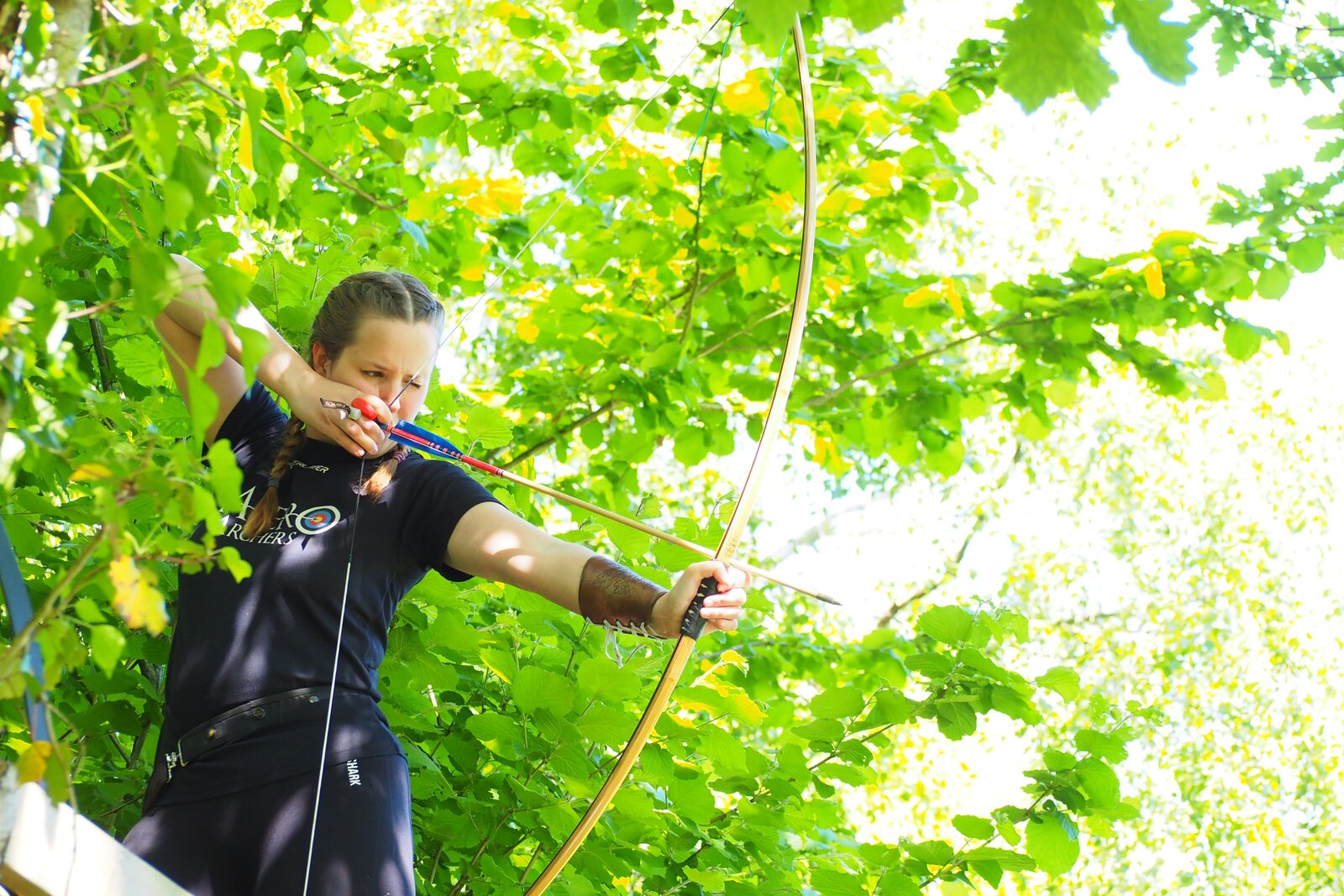 Every other Wednesday from April to August, Overton Black Arrows run sessions for club members and any visiting archers that want to try field archery. There are generally a couple of 12 target courses loosely laid out, archers can shoot a round, or spend time perfecting those tricky up and down hill shots. They also have some 3D targets out in the woods, so it's the perfect place to try out both disciplines.
The club says "Our first session this year saw 16 archers shooting on a sunny (slightly cold, slightly windy) evening, some on the field course, and many in the woods with at least seven of the archers preparing for their next Field or 3D competition. Contrary to popular "field myths", no arrows were lost, and in fact, seven additional arrows were found, proving that you don't lose arrows, they are just "on loan" to the Warren."
The Warren is a special venue for Field archery. Overton Black Arrows have been shooting there for over 50 years, by kind permission of the landowner - the 17th Earl of Huntingdon - a title that is associated with the legend of Robin Hood. For Field and 3D archery, it offers steep slopes and sheltered woods, driving rain and burning sun.
Overton also run a Field session as part of their beginner's course and this year they are running a Start Archery Week session at their target range in Laverstoke which will include some field faces and a selection of 3D targets - a likely first outing for Octavia (the Ostrich).
Find out more about their events and their Start Archery Week session on their website.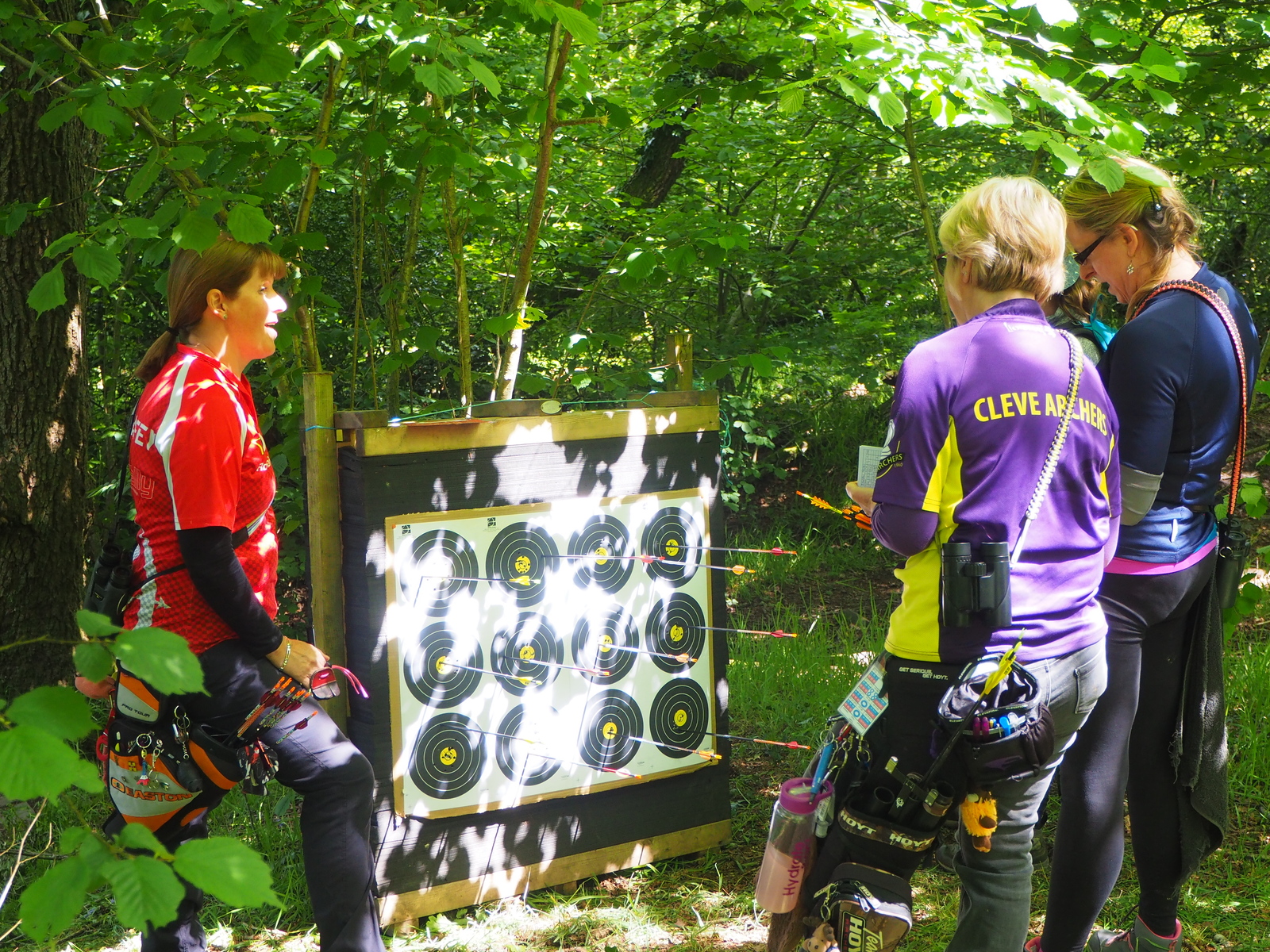 If you're looking for a challenge and want to try something new, then make this your summer of Field and 3D archery and take part in one or all of these competitions:
Kendal Field Competition
13-14 May
A combined field round which means the targets on Saturday will be unmarked distances and on Sunday they will be marked distances.
For further information and entry details visit the Kendal Bowmen website.
DPA WA3D Spring Tournament
20-21 June
This will a 24-target 3D round each day run to World Archery rules.
Visit the Deer Park Archers for more information and entry details.
British 3D Championships
10-11 June
The 24-target course will be in woodland and set across varying terrain. Archers aged nine years and up will take part alongside top-ranking archers such as Ella Gibson and Bryony Pitman.
Visit the Ballands Bowmen website for more information about their Field archery course and enter here.
Wharfe Valley Archers Midsummer Shoot
17-18 June
This will be a mixed field round with both marked an unmarked targets each day.
For more information and entry details, see their website.
Watership Down Open
1-2 July
Overton Black Arrows are holding their annual field tournament at the Warren. This will be a UK record status and Arrowhead status mixed field round.
Check out their events page for more information.
Hampshire and Open Field Championships
12-13 August
Fort Purbrook Company of Bowmen will hold a 2-day mixed Field round competition.
For more information, contact the club via their website.
Watership Down "Wot no Rabbits" 3D SCAS and Hampshire Championships
3 September
World Archery 3D round set at unmarked distances. Is also the Regional and County Championships
More information and entry details are available on the Overton Black Arrows events page.
Welsh and Open Championship
23-24 September
A two-day mixed field round held at Pentref Bowmen, Llwynypia.
Entry information is available here.
Open Field Tournament
30 September-1 October
Exmouth Archers will hold their 2-day mixed UK record status and Arrowhead status Field round.
Find all the details in the tournament prospectus here.
---
For information about other Field and 3D archery competitions around the country, have a look at our competitions: