The GB compound mixed teams have won two medals at the World Youth Championships in Limerick.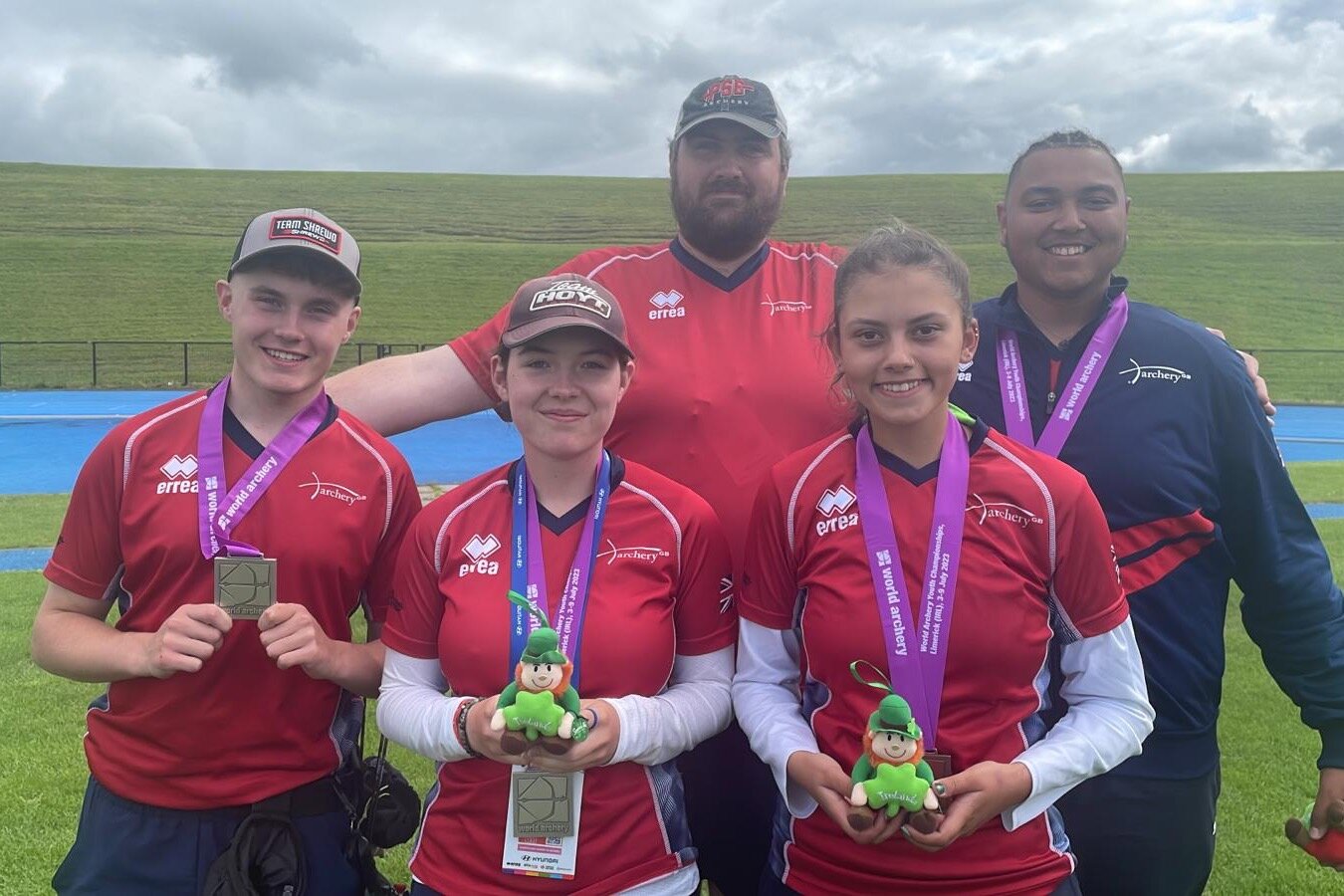 In Ireland for the World Youth Championships, the GB mixed teams have earned themselves one silver and one bronze medal after a strong day of shooting.
The compound under 18 mixed team, comprising of Ioan Rees and Isabella Bruguier, qualified in 5th and shot their way through eliminations into the gold final. In the semi-final, they faced the 1st ranked team from India where they took an early lead with a 37 end to India's 33. They kept this momentum going, finishing the match ahead by one point with 143-142. In the fight for the gold, they shot against the 3rd ranked American team which was neck and neck until the end. Unfortunately for GB, windy conditions and an equipment failure on the line meant that they will bring back the silver medal, 146-137.
Isabella said: "It feels great. We tried to push through the wind and tried to make sure to complete our shots."
For the compound under 21 mixed team, Ajay Scott and Patience Wood earned themselves a bronze medal on the world stage after qualifying in 5th position. In the semi-finals they narrowly missed out to 1st seed India, who won 147-144. They then faced 11th ranked Korea in the bronze final. With each end they steadily gained more and more points over the Koreans, eventually winning the match with five points to spare, 151-146.
Ajay said: "We shot awesome. It was a windy week so weren't expecting too much, but we performed really well in the final."
Tomorrow will be the compound team eliminations for both age groups. The under 18 men and women will start their quarter finals at 9:40 am BST, and the under 21 men and women will shoot their quarter finals at 11:40 am BST.
Follow the scores here.