British archers are heading home from the Veronica's Cup world ranking tournament in Slovenia with a little extra luggage - three silver medals to be exact!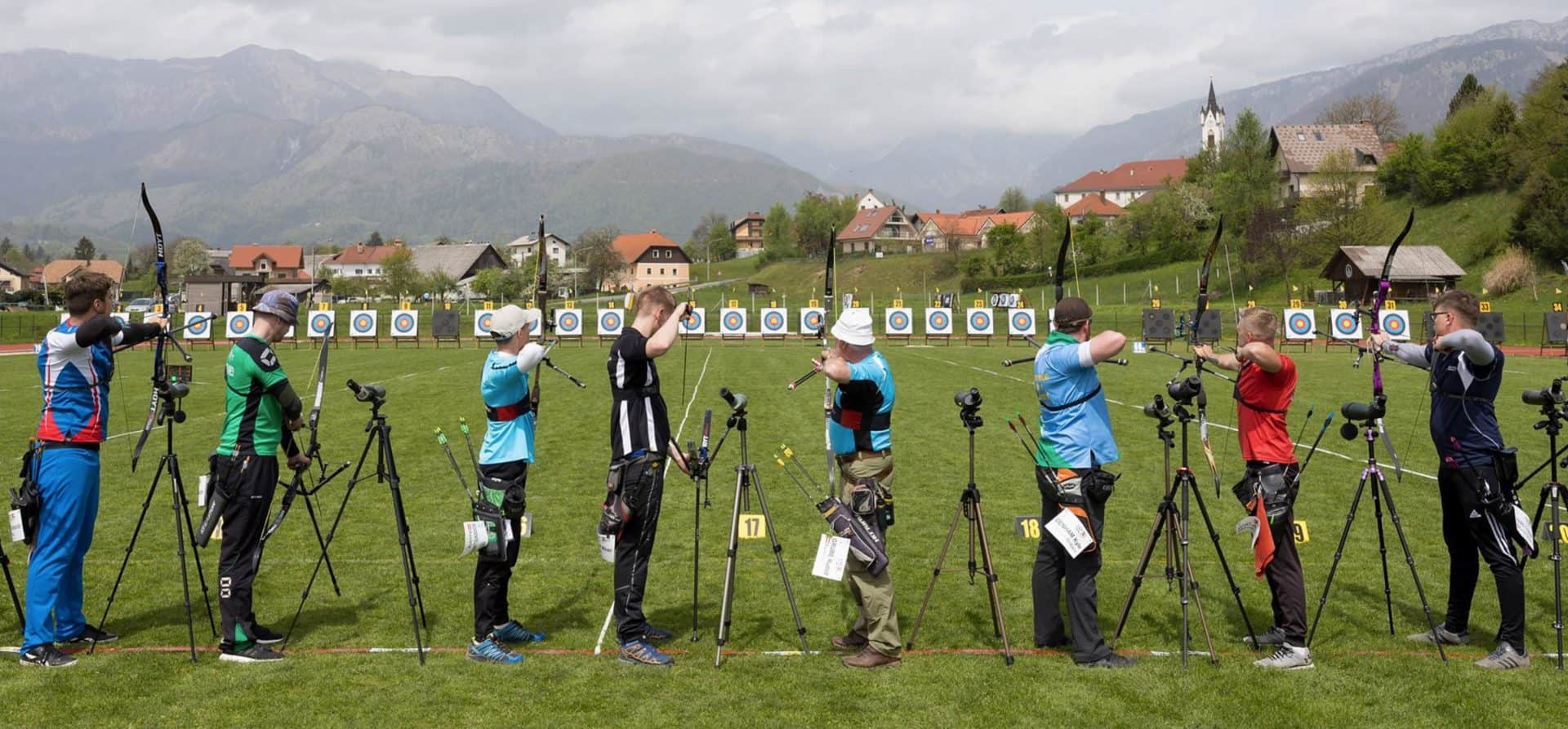 Top compound seed Bayley Sargeant took individual silver in dramatic fashion. After breezing past Iceland's Erla Mary Sigurpalsdottir, and Ewa Ploszaj - who earlier ended Susan Corless's hopes - she faced Amanda Mlinaric for the title. It was neck and neck all the way with both athletes finishing on 143 points. That forced a shoot-off. Bayley shot a nine but the Croatian went one better to take the title.
Bayley, who also won a precision award at the competition, was also going for mixed team gold with Simon Scott - and again she faced Mlinaric, who was shooting with Mario Vavro. The Croatians got off to a flying start and managed to hold on to clinch a 153-49 victory.
It was silver too for the recurve team of Emma Davis, Rebekah Tipping and Lizzie Warner. The second seeds beat Italy 6-2 and faced Egypt in the title match. Britain took first blood but then the top seeds fought back to claim gold with a 6-2 win.
Lizzie and Thomas Nairn defeated Iceland to reach the mixed team quarter finals but were beaten 6-2 by eventual bronze medallists Egypt. Thomas, Christopher Avins and Kyle Denham were denied a place in their recurve team quarter final by Croatia.
In the individual categories, recurver Rebekah Tipping put up a determined fight in the battle for bronze. She head earlier defeated Jana Cimika of the Czech Republic 6-2 and Slovenia's Sanja Tevz - who saw off Lizzie Warner - in a shoot-off. She then beat Turkish top seed Yasemin Anagoz 7-1- and was only stopped in a 6-4 showdown with Ana Umer of Slovenia . That left her facing second seed Elisabeth Straka in the bronze medal match. The Austrian took first blood and, despite a second set fightback from Rebekah, went on to take a 6-2 victory.
Emma Davis beat Egypt's Reem Mansour 6-4 but was denied a place in the quarter finals by Anagoz, Freya Palmer lost 2-6 to France's Clemence Tellier and Hannah Rowley fell to Turkey's Guinaz Coskun.
Thomas Nairn beat Iceland's Ragnar Thor Hafsteinsson 6-2, Martin Hamor of the Czech Republic 6-2 and Egypt's Youssof Tolba 6-0 before falling to top seed Mete Gazoz. The Turk went on to take gold. Christopher Avins defeated Damiaan Jeurissen of the Netherlands 6-0 and Austria's Andreas Gstoettner in a shoot-off before being denied a quarter-finals spot by Alen Remar of Croatia. Michael Klein beat Ireland's Adam Taylor 6-2 but went out to eventual bronze medallist Samet Ak of Turkey and Kyle Denham fell 2-6 to Slovenia's Luka Arnez.
Recurve junior Jakob Barrett-Rees beat Dominik Poizl of Slovakia in a shoot-off but was beaten 6-2 by Italian top seed Francesco Gregori, who won gold. Cadet Heike Palmer beat Ireland's Thea Fogarty 6-2 but fell to Slovenia's Mia Velkova, who went on to take the title.
Compounder Simon Scott was beaten 145-143 in a tough fight with Serbia's Stefan Zikic and cadet Finnlay Barrett-Rees fell to Matija Rozic of Slovenia.