Last weekend you got the chance to watch the World Archery Para Championship finals live on the BBC. This weekend you can watch every arrow as the 2019 Hyundai World Archery Championships in s'Hertogenbosch reach their climax!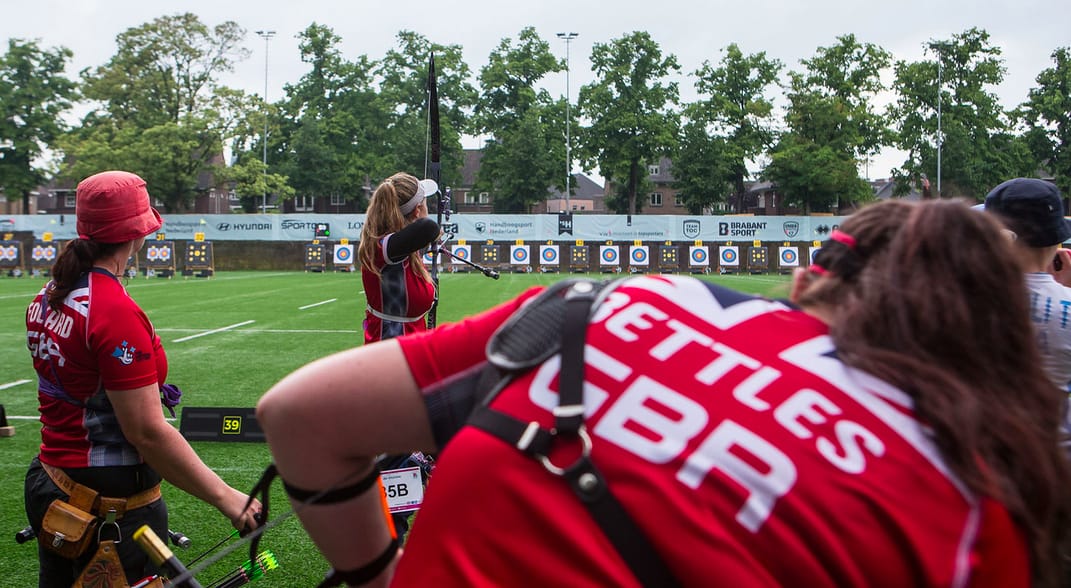 The BBC will be running live broadcasts from 9am-11.15am and 1pm-3.15pm on both Saturday and Sunday. It's part of a new deal with World Archery to show coverage of the both the World Para Archery Championships and the World Archery Championships on its digital sport platforms.
Tune in on Sunday to watch Sarah Bettles, Naomi Folkard and Bryony Pitman take on China for recurve team bronze.
Click this link for Saturday's compound finals.
Click this link for Sunday's recurve finals.
And click here for the finals timetable.