June is Pride Month 2020. Join Sport + Recreation Alliance and Pride Sports for a free series of workshops providing insight, strategies and good practice for engaging LGBT+ people in sport and physical activity.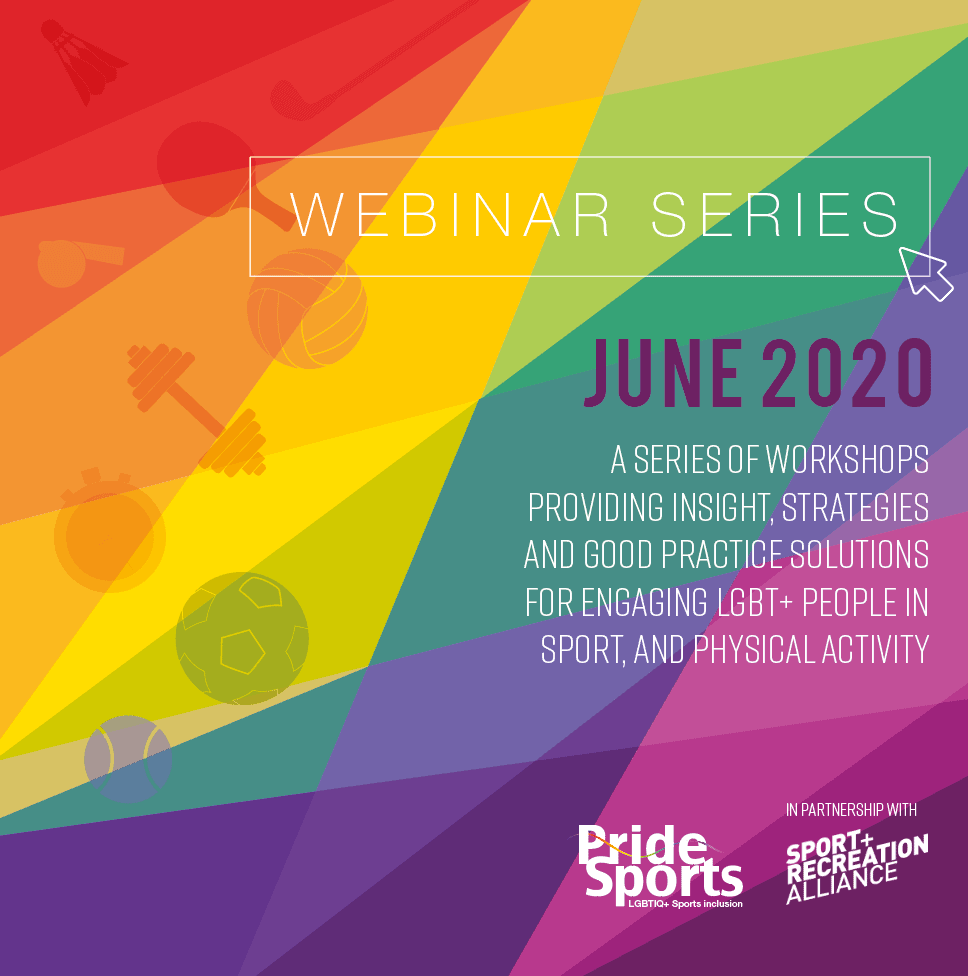 The free, hour-long webinars take place throughout June at 11am and will focus on LGBT+ issues in sport. You can register your attendance and check out some of the fantastic work Pride Sports does here and can also see the details in the list below.
Tuesday 16 June, 11am - 12pm
Beyond Rainbows: Engaging LGBT+ Communities - Hugh Torrance, LEAP Sports Scotland
From participation in sport to sports governance, we need to engage LGBT+ people in our sector. How do we reach, engage and get LGBT+ people involved in meaningful and sustainable ways? This workshop will include strategies for success.
Tuesday 23 June, 11am - 12pm
LGBT+ Inclusive Coaching - Lou Englefield, Pride Sports
What do we know about LGBT+ participants motivations and attitudes to sport and physical activity and how should this shape our approach to coaching? With insights from coaches and athletes themselves, this workshop sets out to provide participants with a person-centred, inclusive perspective on coaching for all stages of the pathway.
Tuesday 30 June 11am - 12pm
LGBT+ Inclusive Boards - Lou Englefield, Pride Sports, Lisa Wainwright, CEO, Sport and Recreation Alliance
What is the imperative for LGBT+ inclusion on sports boards/committees? Good governance necessitates diversity, so what can we do to encourage LGBT+ people to get involved? This session will explore the advantages of LGBT+ inclusion in governance structures, potential challenges in recruiting more diversely and strategies for success.