Layla Annison was edged out of the bronze medal during a hard-fought match at the World Archery Indoor Championships in Yankton today.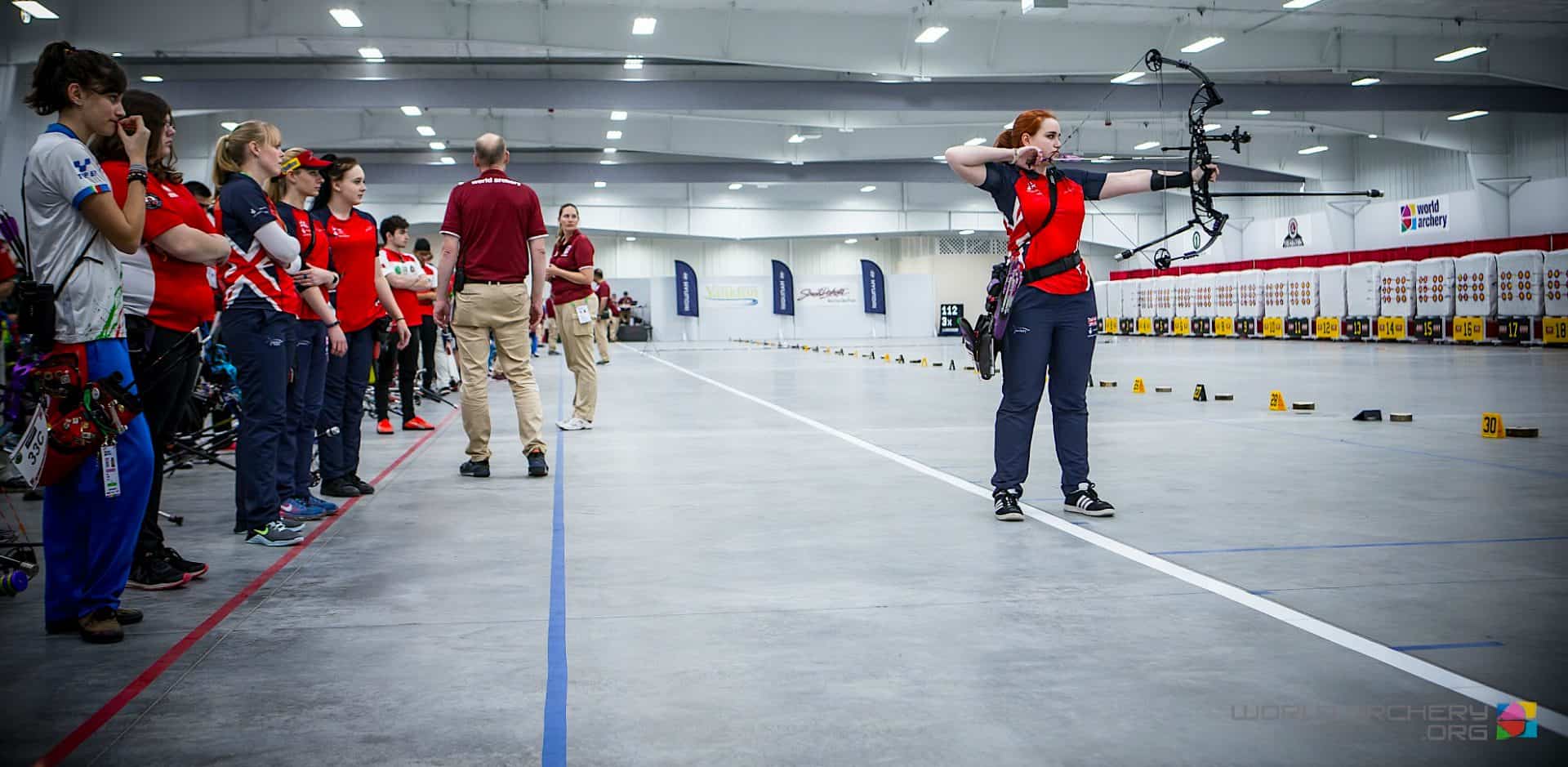 A fourth place in qualification had handed her a bye into the last 16 where she saw off challenges from Canada's J'Lynn Mitchell and Italian Sara Ret before falling to eventual silver medallist Elisa Roner.
That left her facing Asstrid Alanis - and the Mexican took early advantage, winning the first end 29-28. Layla pulled back in the second but Alanis edged ahead again in the third. The athletes tied the fourth but a 29-28 score in the fifth confirmed victory for the Mexican.
That meant a second fourth place for Layla, in a series of strong performances. On Saturday, she, Ella Gibson and Bayley Sargeant came within two points of claiming team bronze from top seeds Italy.
Italy opened with a perfect 60 then stretched their advantage in the second end. Britain battled back to take a one-point lead in the third but Italy won the fourth 59-56 to take the medal.
Alanis had ended Ella's hopes in the quarter finals. Bayley also reached the quarter finals but was halted by on-form second seed Cassidy Cox who went on to take gold.
In the senior individual competitions, compounder Hope Greenwood was denied a quarter-finals spot by Italian Irene Franchini while recurver Patrick Huston was edged out by top seed Yuki Kawata of Japan. Edinburgh University's Sarah Prieels, shooting for Belgium, reached the quarter finals but was halted by Russia's Natalia Avdeeva.
You can find all the results here.
Above: Layla Annison, Ella Gibson and Bayley Sargeant
Follow us on:
Instagram: archerygbofficial
Facebook: Archery GB
Twitter: @archerygb