It's always a good time to start archery, why not find a beginners' course near you?
Find a beginners' course at your local archery club
Your local archery club runs beginners' courses throughout the year, teaching you about the equipment you'll use, the basics of shooting a bow and arrow, and safety on the range.
After you've completed your archery beginners' course, you'll be eligible to join Archery GB, become a member of your local club and enter competitions.

Your archery beginners' course
The beginners' course your local archery club runs will be tailored to the needs of the participant, and will always be delivered by experienced archers. Courses can vary from club to club, but they all share some things in common.
All equipment is provided so all you need to do it turn up! You'll be properly covered by insurance during all your beginners' sessions.
Courses are typically delivered as group sessions. One two-hour session per week is the average, and the course is usually delivered over a six-week period in which you'll receive an introduction to target archery and be taught the correct shooting technique.
Over the beginners' course you'll also learn about safety, etiquette and the rules of shooting, so if you decide to join afterwards you can get started at the club sessions right away.
At the end of the course, the club will normally invite you to join, at which time you would usually also become a member of Archery GB. Archery GB provides the infrastructure for the sport, sends you a membership card that allows you to shoot at Archery GB clubs around the UK, and keeps you up to date on the sport of archery through our magazine, e-zines, website and social media.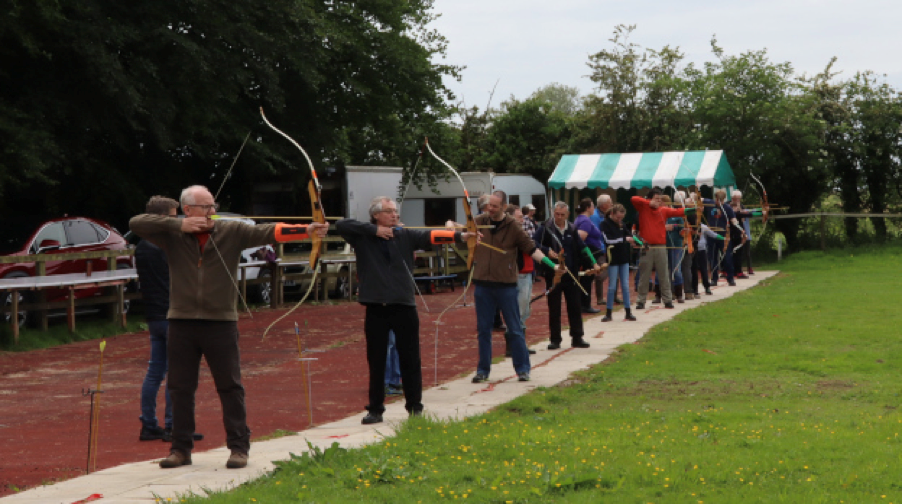 Beginners' archery for families
Archery is a great family activity, giving parents, grandparents, children and siblings a fun and relaxing way to spend time together, learning something new and cheering each other on.
Younger children from around 8-10 (check with your local club to see if they have a lower age limit) can learn how to shoot - your club will have equipment suitable for small hands - and older kids and teenagers will benefit from timeout from school, social media and exam pressures.
Our Arrows Archery programme is a safer and easier form of archery using suction cup arrows, which can be used in schools, care homes, beavers/brownies, at home or camping.
Why not sign up for a beginners' course with your kids, nieces and nephews or grandchildren?
Archery for everyone
Archery is one of the most accessible sports, so no matter your age or ability, you can start a beginners' course today (some courses may have a suggested minimum age, so check with your club before signing up).
Archery was one of the first sports present in the Paralympic Games, and disabled athletes often compete against non-disabled competitors using their assistive devices.
If you have a physical or visual impairment or neurodiversity and you'd like to sign up to an archery beginners' course, contact your local club who will be happy to discuss how they can support you to start archery. For more information, check out our sections on disabled archery and para archery.
A
rchery beginners' equipment guide
When you attend your archery beginners' course, you'll be introduced to all the equipment you need to get shooting, and you may have a chance to try out different kinds of bows, such as compound and recurve, as well. You'll learn how to put your bow together and take it back down, choose the right length arrows and adjust your sight, and there'll be people around to help you each session until you get the hang of it.
For a more in-depth introduction to archery equipment, check out our equipment guide. Don't worry if it sounds a bit complicated for now - once you've got your bow in your hands it'll all start to make sense!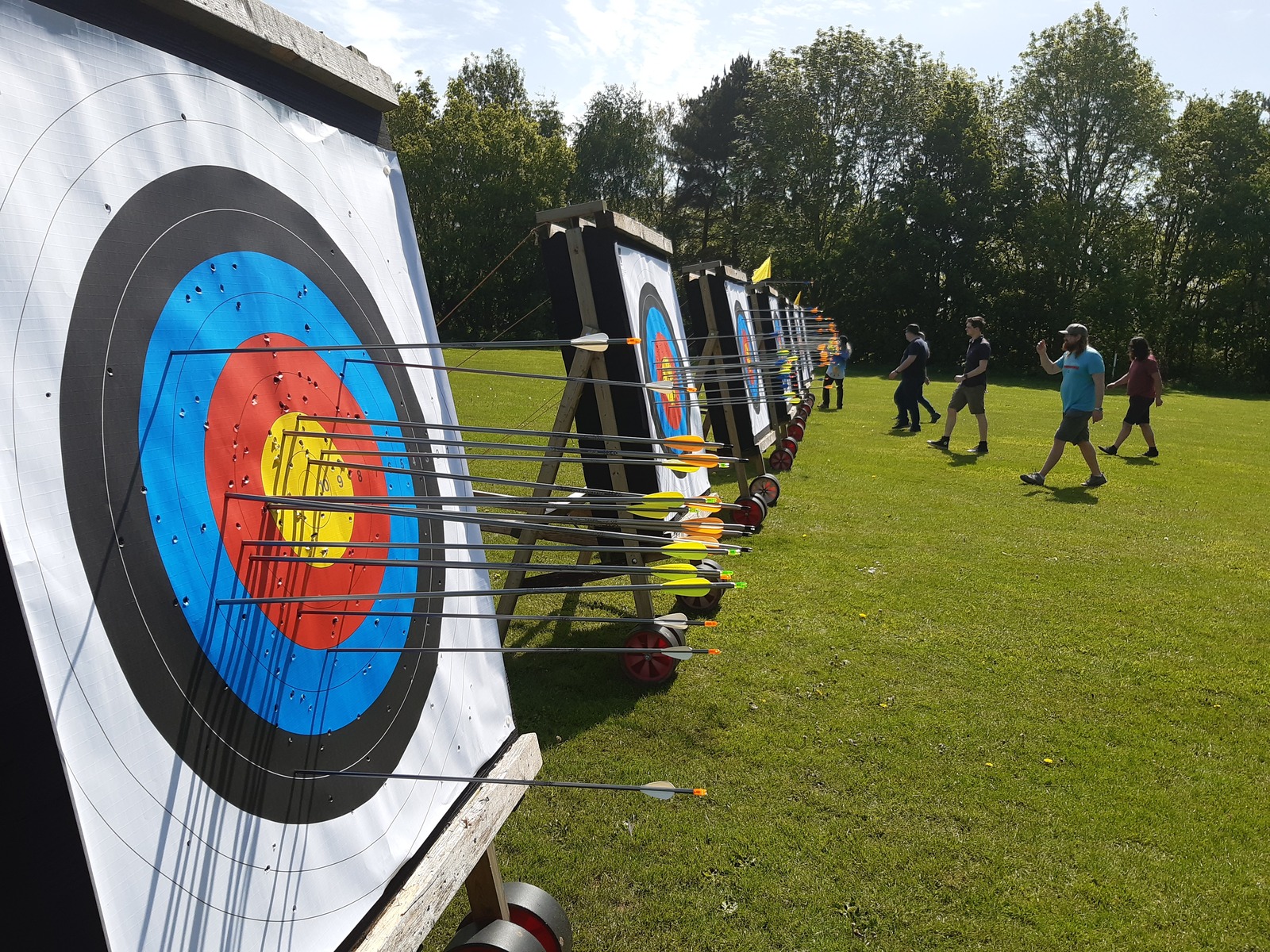 Get started at an archery beginners' course
Use our club finder to locate your nearest club and find out when their next beginners' course is due to start!