Archery in the UK depends heavily on volunteers. Could you take on this rewarding activity? Volunteering can help you meet new people, support your local clubs and activities or take on new challenges such as coaching or administration. The work of our brilliant archery volunteers never goes unnoticed or unappreciated. At Archery GB, we?re so proud of our archery volunteers and we?d be lost without their boundless time, energy and enthusiasm. We're always on the lookout for new recruits ? could you spare some time to support your archery community?
Current opportunities
European Grand Prix (World Ranking event & European Games qualification)
Archery GB will be hosting the European Grand Prix in April 2023. The European Grand Prix is an international event hosting archers from around Europe including individual and team events for recurve and compound archers. We welcome team entries from European member associations and club archers where space is available. The event will also include a qualifying competition for the European games.
Apply to volunteer at the European Grand Prix 2023
Archery GB National Competitions
Archery GB hosts competitions around the country including the National Tour with stages positioned in all regions. We are looking for volunteers to join in and work with our current volunteering family to deliver even more brilliant archery events across the country.
Register your interest to volunteer at Archery GB competitions
Archery in the UK depends heavily on volunteers. Could you take on this rewarding activity?
Volunteering can help you meet new people, support your local clubs and activities or take on new challenges such as coaching or administration. The work of our brilliant archery volunteers never goes unnoticed or unappreciated. At Archery GB, we're so proud of our archery volunteers and we'd be lost without their boundless time, energy and enthusiasm. We're always on the lookout for new recruits – could you spare some time to support your archery community?
There are all sorts of ways you can help in the sport, whether it's coaching beginners, recruiting new members, committee appointments, club safeguarding/welfare, administration, general club help, or competition assistance.
"As my serious competitive archery days are now past, volunteering occupies my time and gives me a sense of purpose. Having watched other members spend hours building the club's facilities over 20 years, there is a great sense of pride in having just completed some refurbishments this year. I look forward to other projects and helping the club prosper in years to come." - Archery GB Volunteer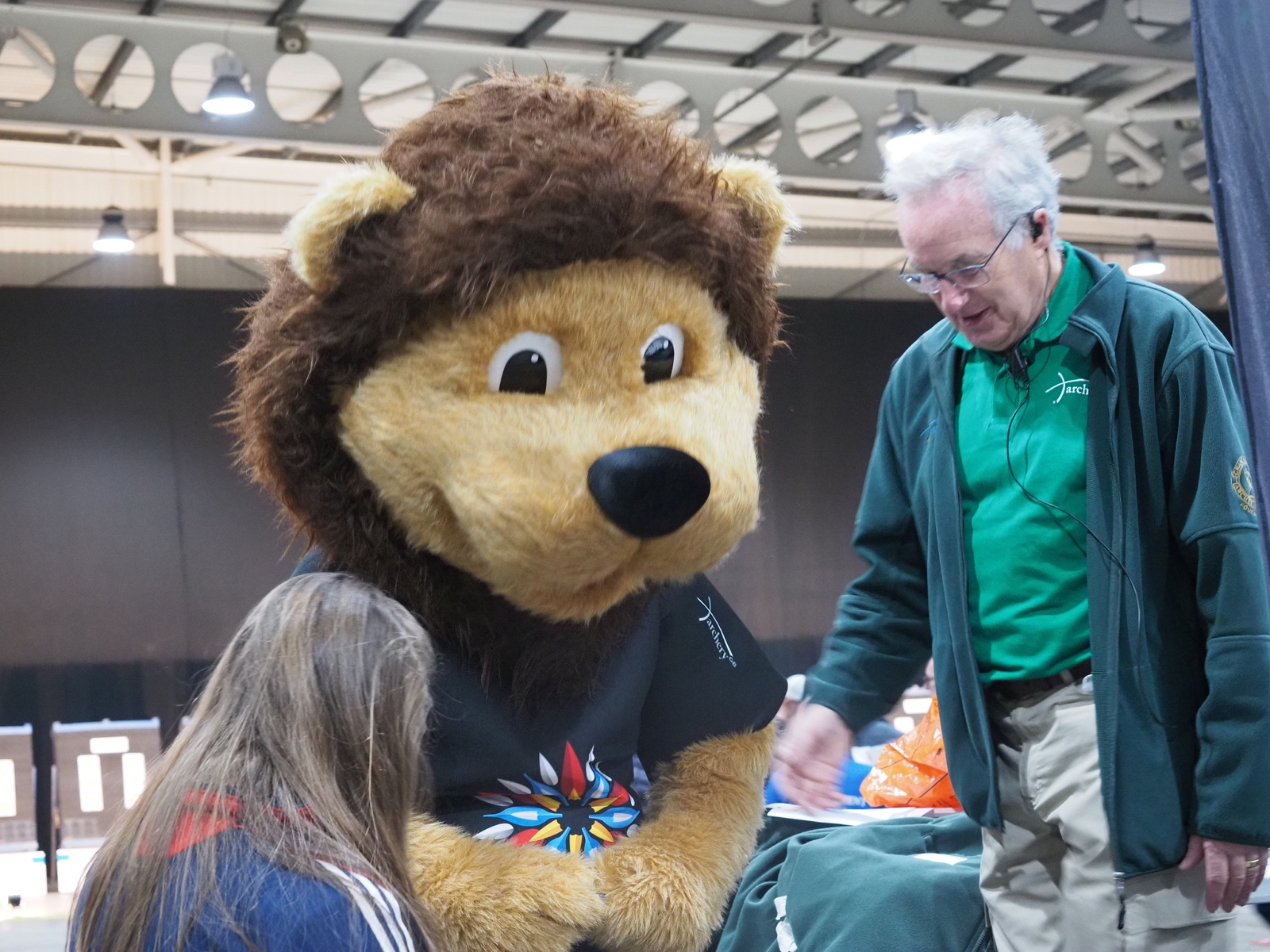 The benefits of volunteering in archery
There are many reasons to volunteer in archery but on the whole, people do it as they want to give back to the sport. Archery in the UK couldn't happen without our incredible teams of volunteers but, what's in it for you?
Sense of achievement

Improved confidence

Meet new people and make friends

A chance to use your archery skills and knowledge

Giving something back to a sport you love

A chance to gain a recognised qualification

A valuable addition to your CV/education applications

Potential career development and improved employability

Learn new skills

Gain experience in public speaking

Sense of fulfilment
Volunteer's story - Mandie Elson, Chairperson of Newark Castle Archers
Mandie Elson chairs Newark Castle Archers. She said:
"The main reason I volunteer to chair Newark Castle Archers is to improve and move the club forward, and to create avenues for archery to be delivered into the local community of Newark.
"I love meeting all kinds of people from all backgrounds and having fun with them with archery. To see someone's face light up when they shoot an arrow is brilliant and for some people, you know that it's so important to them as it's a time of freedom from their day to day life. I love sharing my passion and enthusiasm for the sport and every person who comes through is greeted with a warm smile.
"My time so far as a volunteer has created friendships, allowed me to meet some really poorly children and get them shooting, improved others' wellbeing through being part of our archery family, and helped me build our junior section. Our juniors are all amazing personalities and have been a lifesaver during lockdown for so many of our club members, me included.
"I also like finding funding to help the club. The process is a bit of a minefield, but I think I've cracked it now!"
What roles can I volunteer in at my local archery club?
Archery clubs are run by dedicated volunteers and there are four main roles required in setting up and running a club.
Club Chairperson - Chairs all meetings of the club and coordinates activities to ensure an efficient and well-managed club
Club Secretary - To ensure that appropriate administrative support is provided to the Chairperson and club committee
Club Welfare/Safeguarding Officer - To manage and report concerns about children and vulnerable adults and putting into place procedures to safeguard children, young people and vulnerable adults in the club
Treasurer - To manage the club's accounts and finances
There are many other roles which can help a club to develop and grow, and these can be tailored and adapted to suit your club's needs. To help spread the workload, multiple volunteers could share a role by each taking on specific tasks.
"Volunteers are the lifeblood of the club, constantly bringing fresh enthusiasm and great ideas to move us along with the times. No matter how much or little they can find time for, they always spread the load of running a friendly and successful club bringing a sense of community and belonging to everyone involved." Archery GB Volunteer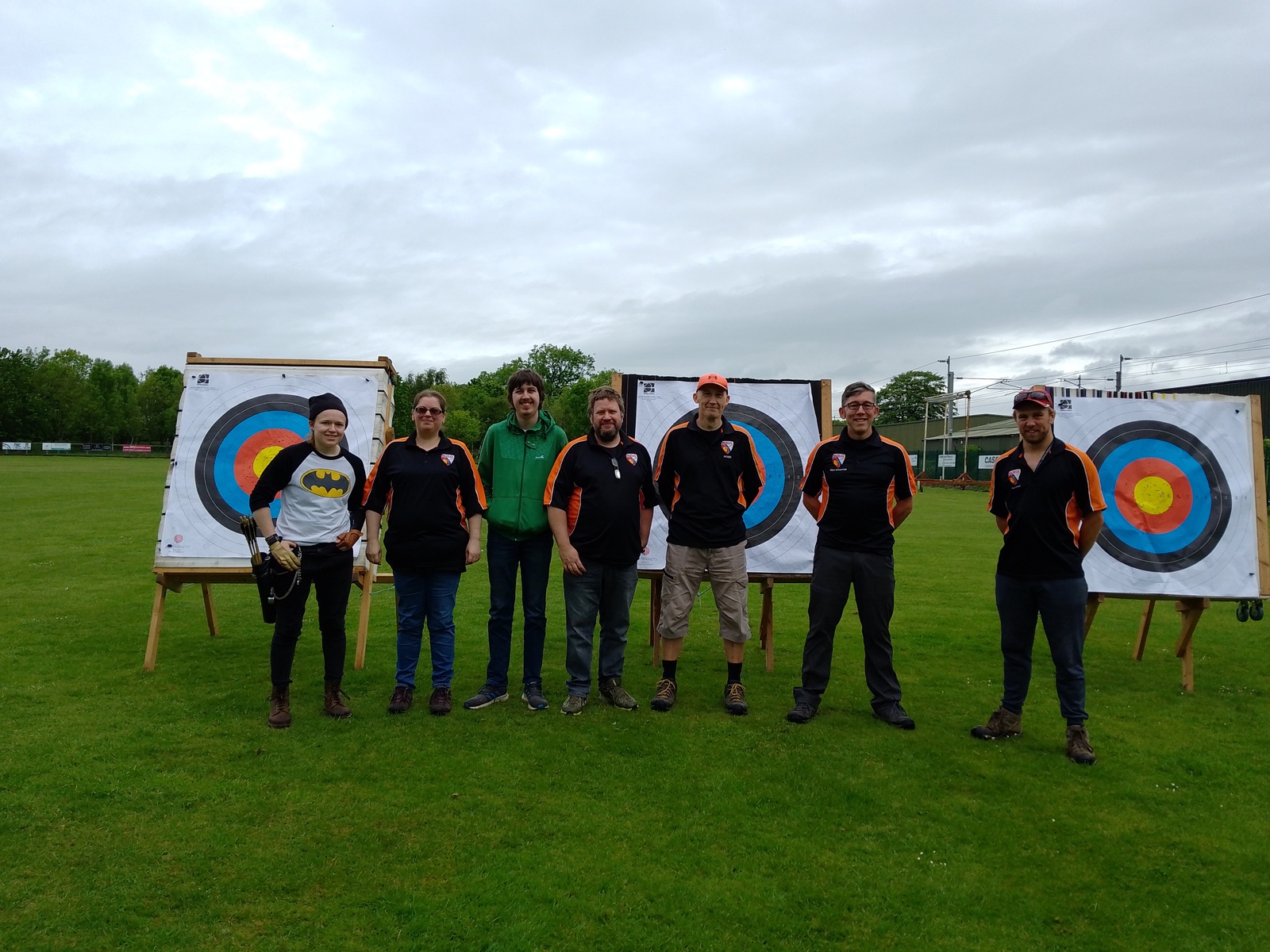 Archery GB volunteering opportunities
There are many different opportunities to volunteer in archery:
Archery Young Leader -

designed for young people (approx 14 – 19 years) to run Arrows archery clubs for primary school pupils and volunteer in the School Games.

Coach - Medals and records are nice to have, but most coaches want to be remembered for having a positive influence on someone's life, this is why being a coach is one of the most rewarding experiences you can have

Judging

- Judges ensure that competitions are run safely and fairly

Club development - Get involved in helping your club grow

Archery GB Competitions

- there are various roles you could take part in, from organising the event to helping with car parking and recording scores

Archery GB Ambassadors

- Represent your sport and help other people discover the benefits of archery

Archery GB Volunteer Working Groups – coming soon
Volunteer's story - Austen Jones
Archery volunteer Austen Jones describes his journey into our wonderful voluntary workforce. He said:
"I've always found time to fit volunteering around my other commitments. The proverb seems to be true, that if you as a busy person undertake a task, it will get done efficiently and on time.
It may be a cliché but I was initiated into volunteering as a Sea Scout, and one element of the scout law is to help other people: hence my early involvement in 'bob-a-job' and helping little old ladies across the road. At times I can find it difficult to get to know people, but I work to overcome my diffidence and try to encourage a good repartee.
I would say to anyone thinking of volunteering, start a discussion at your club and see how you can help: you may have skills that are needed, whether it be in coaching or in running some element of the club/sport. When I first organised archery tournaments in Buckinghamshire, I was always glad when volunteers with no experience in the sport came forward to fill available roles. I made sure they knew what was required, double checked and then thanked them. That way, I could hope for further assistance.
Often, I found that the volunteers enjoyed themselves so much, they signed up for archery beginners' courses before joining the club.
This can apply to other sports as well; when I was Training Officer for a scuba diving club, I took a friend along to a 'try-dive' and he took up the sport and eventually became Club Treasurer! In fact, that is how I came into archery, in 1999, following a diving incident. I was looking around for another interest above water and attended a 'have-a-go' event at a local archery club, and signed up for my beginners' course. As a coach I try to ensure that anyone I teach or coach gets that sense of achievement and enjoyment I first discovered."
Become a National Competition Volunteer with Archery GB
There are various roles that you can do as a national event volunteer. These include: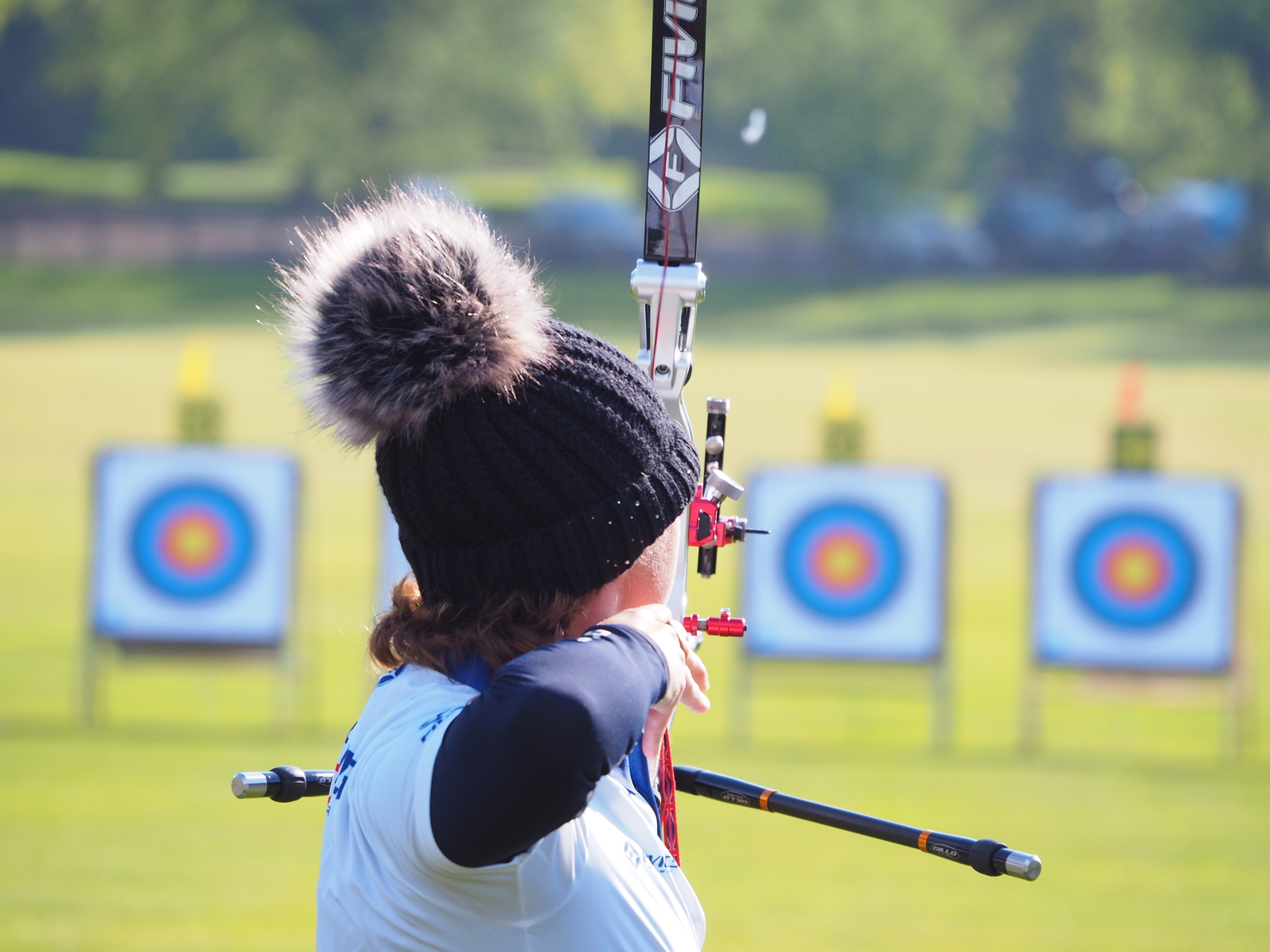 Archery GB National Competitions supports volunteers as much as possible to do what they do best
We offer the following support:
Accommodation - This may be shared

Breakfast, lunch, and dinner OR an allowance

Travel expenses

Full training and the possibility of shadowing other volunteers
For more information you can email vols@archerygb.org
Volunteer's story - Max Oakley, Archery GB Young Ambassador
One of our youngest volunteers, Archery GB Young Ambassador, Max Oakley, said:
"One of the ways I have got involved with volunteering is helping out the field party teams at Archery GB events. I have helped out at the National Tour finals, Youth Festival and UK Masters. Some of the things I help with are running arrows, replacing target faces, finding arrows and helping at presentations of medals.
I really enjoy being part of the team and everyone is so friendly. It's also really great to meet so many archers too. Volunteering has shown me the incredible amount of work and effort that the events team puts into running these competitions for all to enjoy, and made me appreciate those who volunteer at the events that I go to much more. It also showed me what goes on behind the scenes."
How to build your clubs volunteer workforce
Volunteers are more likely to stay at your club if they have a fun, enjoyable and rewarding experience and feel confident with what they are doing.
As simple as it may sound, thanking volunteers for their time and effort is often forgotten about or overlooked, but making sure that volunteers feel recognised for their efforts is vital. You can do this in a formal or informal way including a volunteer social evening, recognition in newsletters or other club communications, personal thank-you letters or regular 'shout-outs' at the end of activity sessions.
A successful volunteer programme is a team effort!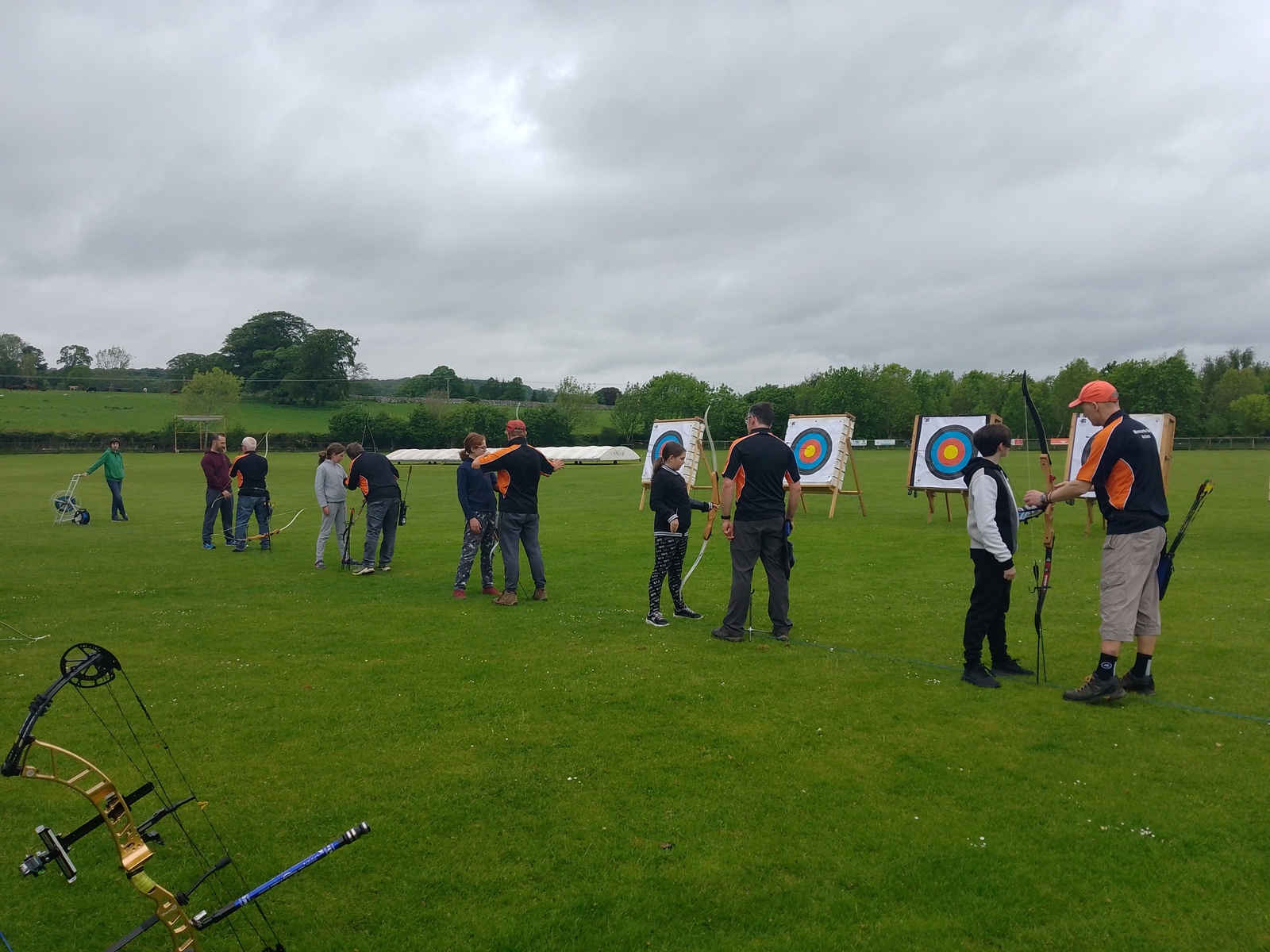 Recruiting volunteers to your archery club
A skills matrix is a good way to check that you are making the most of your current volunteers' skills and experiences, as well as a starting point, in recruiting new volunteers from within your club.
If you are struggling to recruit volunteers from within the club, broadening your search to include the wider community can bring in fresh perspectives, skills, experiences and make your volunteer pool more diverse.
Volunteer Induction
In supporting new volunteers, consider providing them with a volunteer induction. Creating a warm, welcoming and comprehensive induction can help support your volunteer and keep them engaged with the work and their tasks.
Developing your volunteers
Helping your volunteers to develop will keep them motivated and committed as well as giving them the skills they need to fulfil their club role. External organisations provide training to help you develop your volunteer workforce. Visit Sport England Club Matters and UK Coaching to find out more.
Volunteer's story - Philip Watson, Chairperson of Peacock Archers
Philip Watson, Chairperson of Peacock Archers near Cambridge is one of Archery GB's long-serving volunteers. He explains the 'selfish' reasons behind his dedication to helping others in the sport. Philip said:
"On the face of it, volunteering is a pretty straightforward proposition. You give up some time and skills for the good of others, right? Well, I thought that too for a long while, and I've been volunteering as a Scout Leader in various roles for over 20 years! Then, while I was on a completely unrelated training course, the facilitator pointed out the one thing that (rightly or wrongly) motivates us all: "What's in it for me?"
"I'd never really thought of volunteering as something that I was doing selfishly, but it's clear that I must be getting something out of it, otherwise why would I keep on doing it? So it seems that what's in it for me (WIIFM) isn't always about what you get in return for your efforts; it can be how it makes you feel and I think that's what keeps me coming back for more, as I definitely get a buzz from my volunteering roles.
"While people may initially volunteer for what they describe as 'giving back' or 'the common good', I think what keeps many folks coming back for more is the good feeling you get from it, and that's often quite selfish, but in a good way!"
Archery GB needs you - Could you volunteer with your local club or at national competitions?
Whatever your skills or experience, you have a lot to offer archery. If you are interested in volunteering in archery look at the Archery GB volunteer opportunities, and speak to your club or RDO to see how you can get involved.
You can also email vols@archerygb.org for more information, support and guidance on becoming an Archery GB volunteer.