What roles can I volunteer in at my local archery club?
Archery clubs are run by dedicated volunteers and there are four main roles required in setting up and running a club:
Chair - Chairs all meetings of the club and coordinates activities to ensure an efficient and well-managed club
Secretary - To ensure that appropriate administrative support is provided to the Chairperson and club committee
Welfare/Safeguarding Officer - To manage and report concerns about children and vulnerable adults and putting into place procedures to safeguard children, young people and vulnerable adults in the club
Treasurer - To manage the club's accounts and finances
There are many other roles which can help a club to develop and grow, and these can be tailored and adapted to suit your club's needs. To help spread the workload, multiple volunteers could share a role by each taking on specific tasks.
"Volunteers are the lifeblood of the club, constantly bringing fresh enthusiasm and great ideas to move us along with the times. No matter how much or little they can find time for, they always spread the load of running a friendly and successful club bringing a sense of community and belonging to everyone involved." Archery GB Volunteer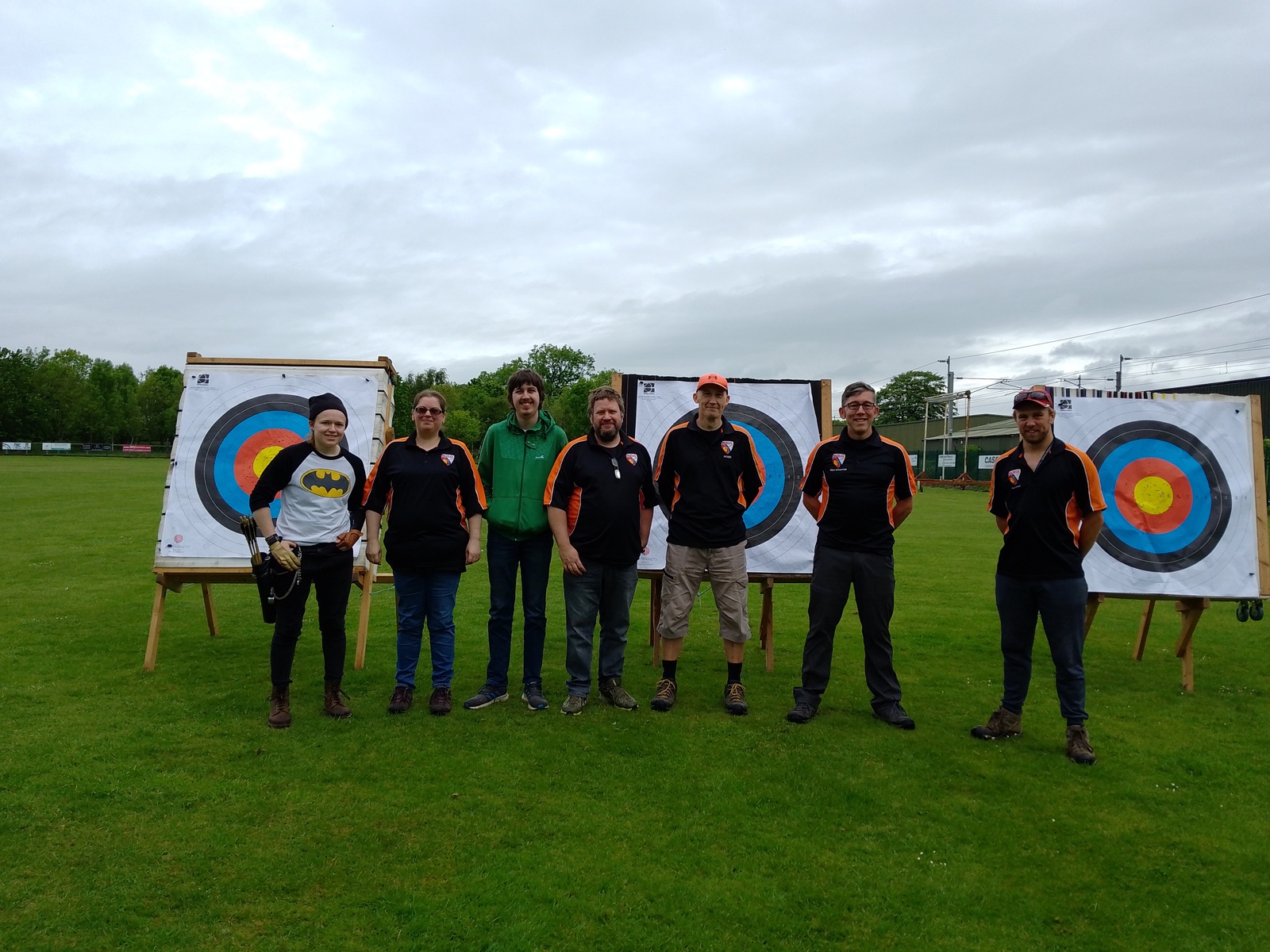 ---
How to build your clubs volunteer workforce
Volunteers are more likely to stay at your club if they have a fun, enjoyable and rewarding experience and feel confident with what they are doing.
As simple as it may sound, thanking volunteers for their time and effort is often forgotten about or overlooked, but making sure that volunteers feel recognised for their efforts is vital. You can do this in a formal or informal way including a volunteer social evening, recognition in newsletters or other club communications, personal thank-you letters or regular 'shout-outs' at the end of activity sessions. A successful volunteer programme is a team effort!
Recruiting volunteers to your archery club
A skills matrix is a good way to check that you are making the most of your current volunteers' skills and experiences, as well as a starting point, in recruiting new volunteers from within your club.
If you are struggling to recruit volunteers from within the club, broadening your search to include the wider community can bring in fresh perspectives, skills, experiences and make your volunteer pool more diverse.
Volunteer Induction
In supporting new volunteers, consider providing them with a volunteer induction. Creating a warm, welcoming and comprehensive induction can help support your volunteer and keep them engaged with the work and their tasks.
Developing your volunteers
Helping your volunteers to develop will keep them motivated and committed as well as giving them the skills they need to fulfil their club role. External organisations provide training to help you develop your volunteer workforce. Visit Sport England Club Matters and UK Coaching to find out more.
---
Handy Guides
We have produced a number of handy guides to help you create a volunteering culture at your club, recruit the right people and ideas for ways to say thank you for all their hard work.
Archery GB values and how to imbed them into your club
Creating the right culture will help recruit and retain volunteers.
Tips on communicating opportunities and attracting different types of volunteers.
Ideas on how to keep your volunteers engaged
Tools to make the role/task easier for your volunteers
It's really important you remember to recognise and thank your volunteers
Volunteer insight - the value of volunteers
Our research highlights what motivates volunteers in archery and how to provide a positive experience