Six compound athletes from GB have been selected to compete at the Berlin World Championships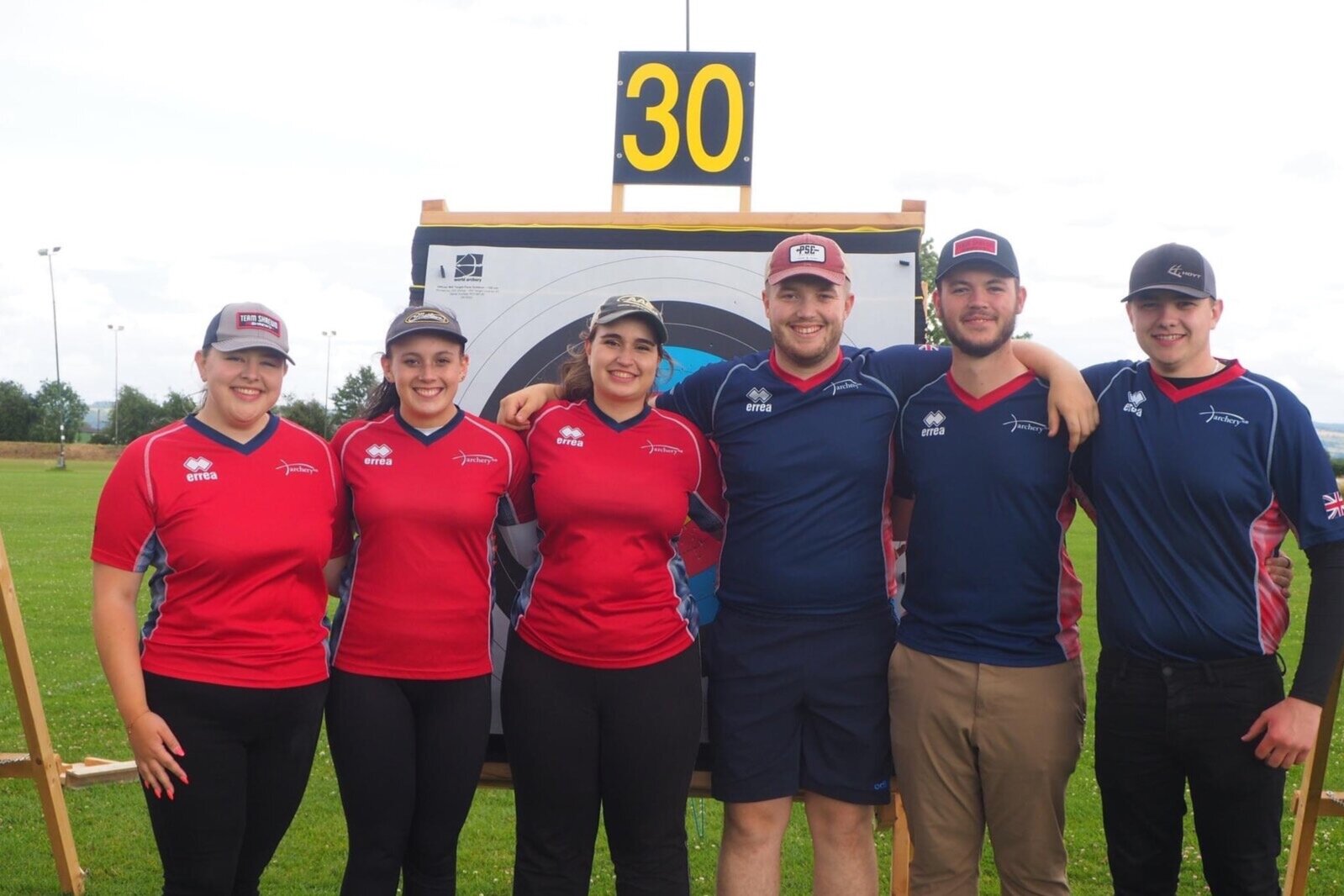 The last rendition of the World Championships took place in Yankton, South Dakota, and this time we stay in Europe for the Berlin-hosted 2023 event.
The GB compound team have made waves on the international scene, particularly over the past two years. In 2022, they came home with two women's team World Cup medals in Colombia and Paris, and they became the European champions in Munich. Ella Gibson and compound man Adam Carpenter also earned a bronze mixed team medal at the Paris World Cup. This Spring, Ella and Kai Thomas-Prause also earned a mixed team silver at the Lilleshall hosted European Grand Prix.
Compound success has also extended to individual results throughout last year and this year. World ranked number one Ella Gibson won three World Cup stages in 2022 and earned a silver medal at the Finals, and this year she brought home a silver from the Shaghai World Cup. Also in 2022 at the European Championships, Izzy Carpenter earned her first senior individual medal, becoming the new European champion.
This year, the team plans to continue their strive for greatness, and they have high ambitions for the upcoming World Championships.
Meet the team!
Compound women
Compound men
Compound programme manager, Jon Nott, said: "This is a very experienced team competing at the World Championships, and we have no doubt they will face any challenge they meet head on."
Congratulations to all of the archers!