Youth Festival was a week-long celebration of youth archery, and a testament to the need for volunteers to help make events run smoothly. Being an Archery GB events volunteer can be daunting for those who have never done it before, but it can also be really rewarding. We caught up with Helen Brown and Julie Wood, two of AGB newest volunteers, fresh from volunteering at their first event.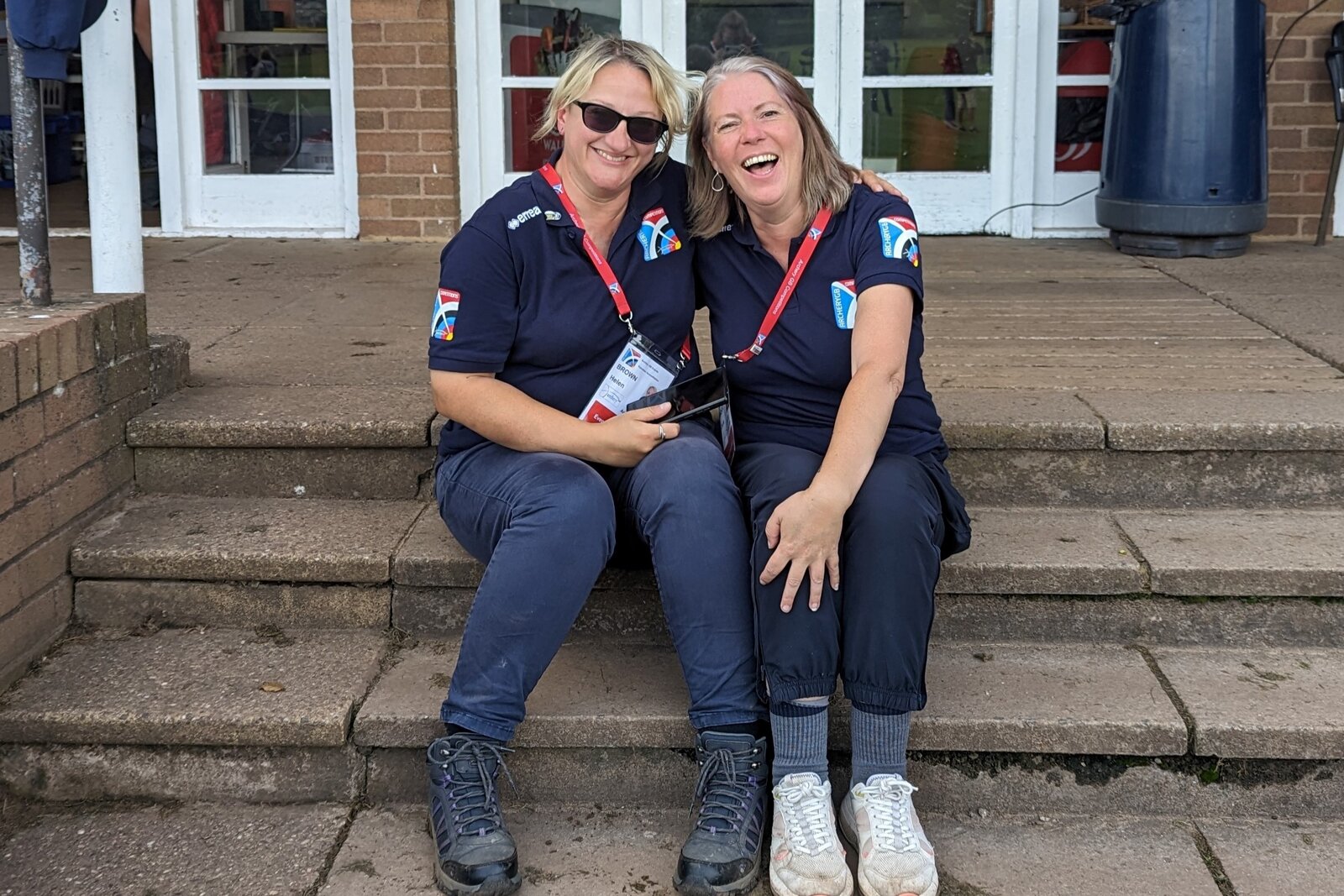 What was it like volunteering at the Youth Festival?
Helen: It's good fun.
Julie: Absolutely amazing.
Helen: There's some great archers here and it's just great to see them all having so much fun.
Julie: We were saying earlier in the week, but you get to know how polite and kind they all are. People give younger archers a bad rap, but they were just so polite right the way throughout the week.
Helen: We've had nothing but politeness, manners, a good laugh and some good sportsmanship.
Julie: And doing this, you don't need a gym membership because you average around 20,000 steps, at least. And when you get to a certain age, that's great for your health and your heart!
Is this your first time volunteering at an event? What made you decide to do it?
Helen: This is my first time. I've never been to any of the youth events because I don't have a child who shoots but I thought I'll go and see what it's about and see what archers we have coming up through the ranks. I'm particularly interested in the barebows that are coming through because we're trying to grow that discipline. So, I thought I'd come and give a bit back to the sport I love, meet some of the youngsters and just see what's coming through the ranks.
Julie: We've been coming to the Youth Festival for years and my child is 16 now, so she doesn't need or want me on the field because she's independent, but I've got to be here because she's 16. So, I decided to volunteer, make some mates and have a really good laugh. And again, be able to give something back because without the volunteers, [my daughter] wouldn't have been having fun for all these years.
I was nervous because I didn't know any of the other volunteers and it was a bit like the first day of school. You're anxious in case people won't talk to you or you. It is quite intimidating and I'm not an archer, so I was thinking 'what skill base have I got?' But straight away I loved it.
Helen: You're made to be useful, people look after you, particularly the more experienced volunteers
Julie: The thing that puts you off is that you think that everybody knows everybody and if you haven't got that experience or that you don't know people, it can be quite intimidating. But the thing is you're here for five minutes before you realise it's not, and somebody will take you under their wedding straight away. I wish I'd done it sooner. They make you feel valued rather than feeling like you're a bit for spare parts. Straight away you're put to work, and everyone is so kind and complementary, so it gives you a good buzz.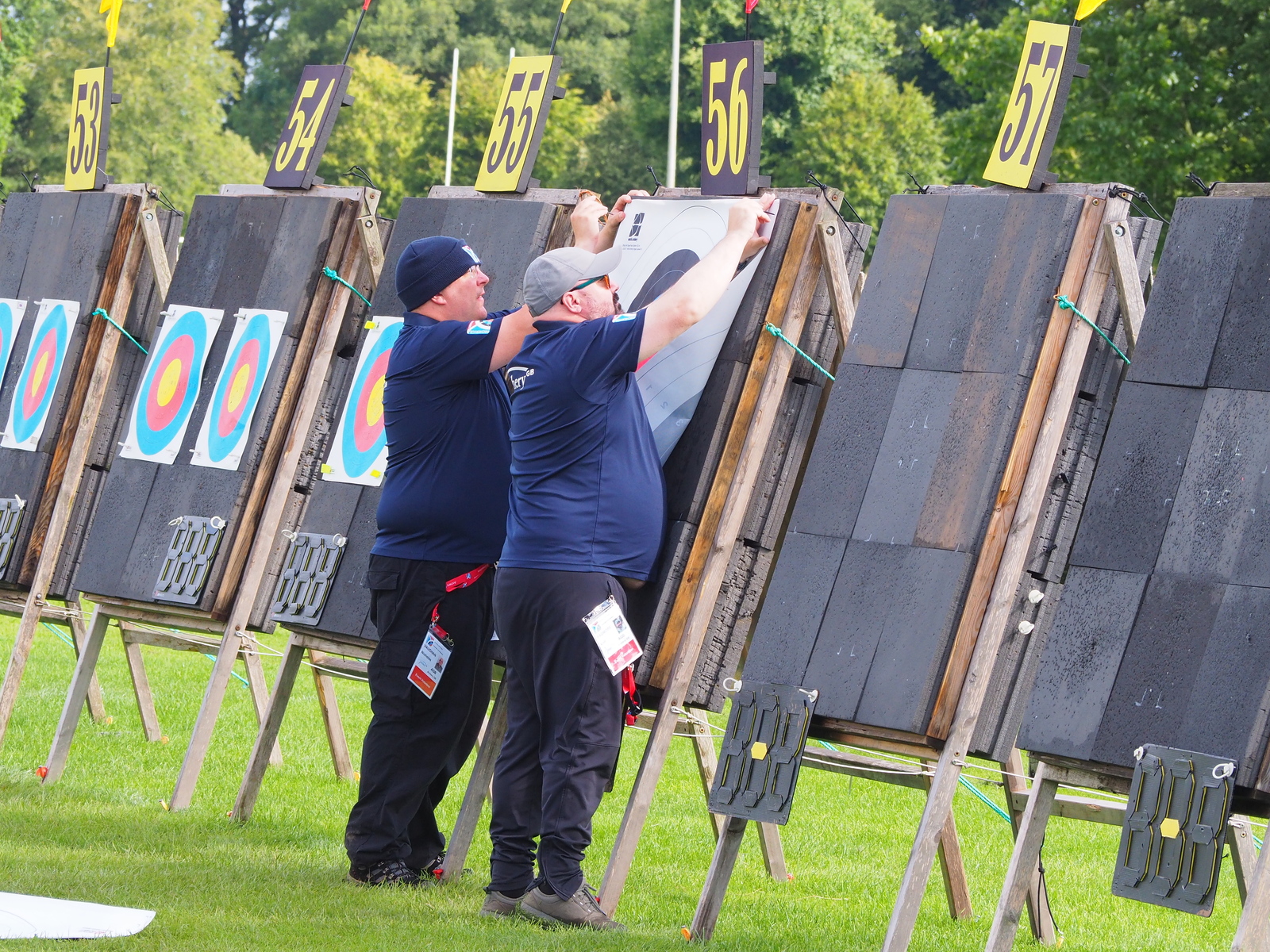 Have you learned much from being behind the scenes?
Helen: As an archer myself, I've sat on shooting lines and on tent lines thinking 'oh why does it take so long for this to happen?' And now I've seen it all behind the scenes, I'll never take that for granted ever again, ever. It's really nice to see how it was sort of planned with military precision behind the scenes.
What sort of things have you been asked to do this week?
Julie: Setting up the field Sunday, Monday was field of play stuff so it's basically running, putting out and collecting scoreboards, checking that everything's okay with the PDAs. On Tuesday we were sorting the angels (the name cards that sit on the shooting line), running out all the names and scores and that was a fully packed day.
Helen: That was a learning curve.
Julie: They said that Wednesday would be like Tuesday, but extra and it was so [walking the arrows back on the finals field] was a walk in the park. You're also a point of contact for the kids and parents. You're busy all the time so the day flies by.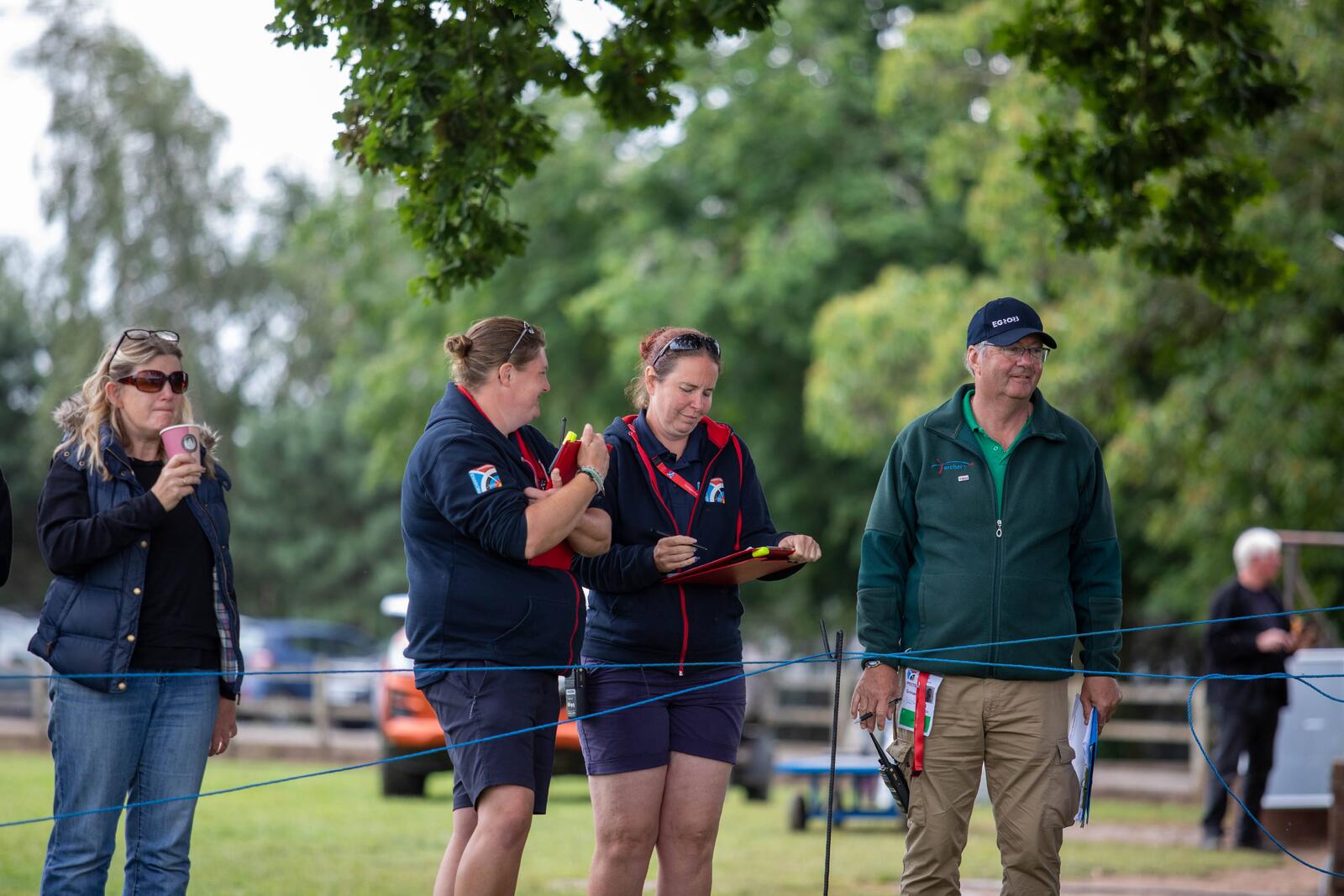 Will you volunteer at another event?
Julie: I've already booked in while I was here to do the British Target Champs and the County Team because it has been so fun.
Helen: I'd definitely do another one. If I can do something else when I'm not shooting, and I'm not at work, I'll happily help out. It was good fun.
Julie: [Helen and I have] known one another through my daughter shooting, but we didn't really know one another. And now it's much nicer because you can make friendships.
---
If you'd like to volunteer at an Archery GB event, we're looking for help at our 2024 events. Email vols@archerygb.org for more information. You can also read more about volunteering with Archery GB by clicking on the link below.