Are you interested in trying a new form of archery? Archery GB is pleased to announce three Run Archery competitions being hosted at clubs around the UK in 2023.
Following two pilot events last year at Newark Castle Archers and Redhill Archers in Birmingham, three clubs will be hosting Run Archery events around the UK in 2023.
Arran Coggan, Archery GB's Director of Participation, said: "Run Archery provides an alternative discipline that may help with retention and recruitment of archers and, in the future, runners.
"It's a great way to challenge yourself and raise your heartrate even before you set foot on the shooting line!"
What is Run Archery?
Run Archery is a shooting discipline connecting archery with running. It is similar to the sport of biathlon.
Shooting takes place over 18m, with archers carrying the bow either in the hands or in a harness. There are no compound bows, and the draw weight is limited to 35lbs maximum.
The events organised for this year are:
| | | |
| --- | --- | --- |
| Venue | Date | Entry link |
| Newark Castle Archers | Saturday 20 May | Photo gallery |
| Harlequin Bowmen, Oxfordshire | Saturday 15 July | Book here |
| Redhill Archers, Birmingham | Sunday 10 September | Book here |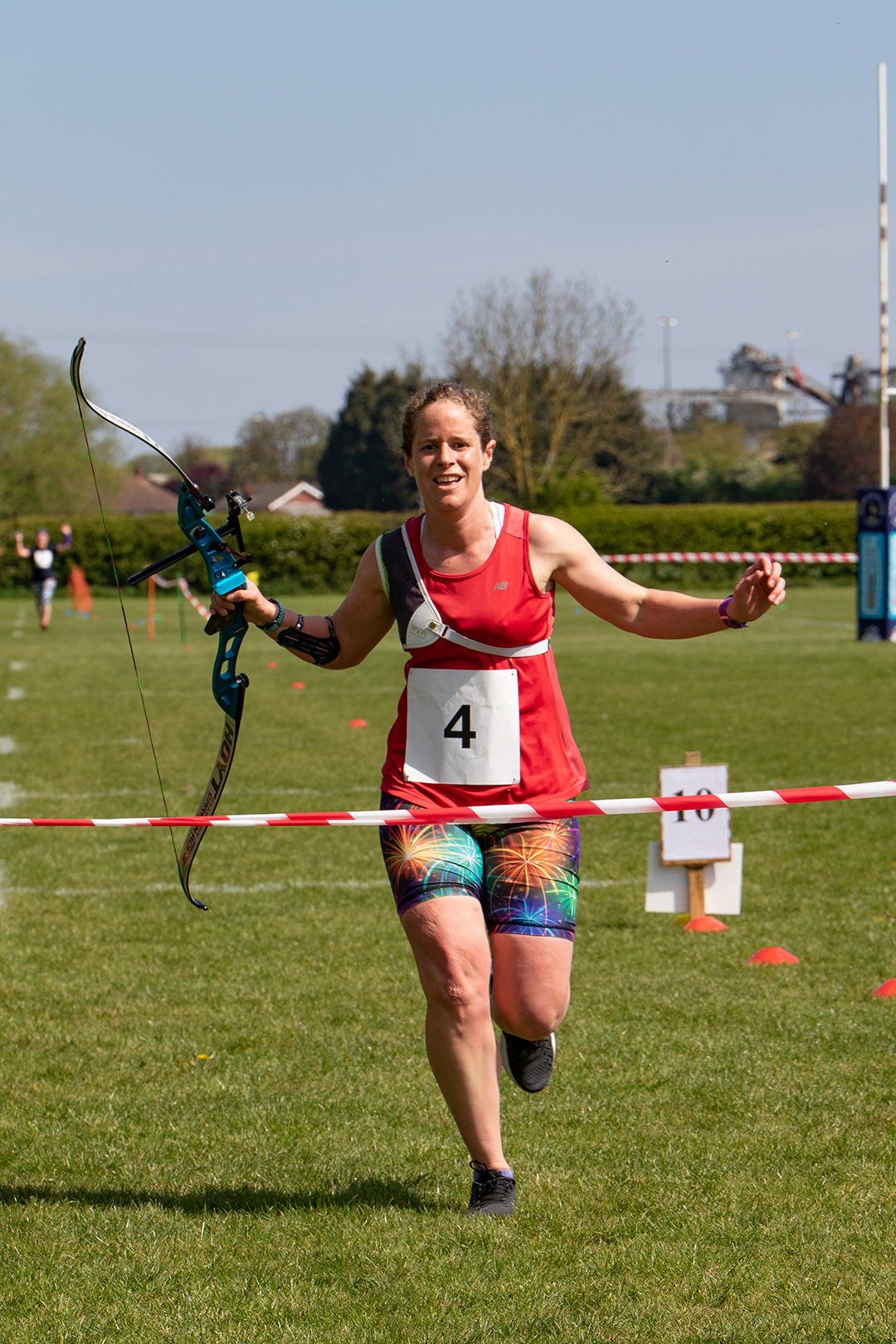 The events are using the Sprint version which includes:
A 400m run
Shooting 4 arrows standing
Any missed arrows incur a 60m penalty running lap for each missed one
A second 400m run
Shooting 4 arrows kneeling
A third 400m run, and a 50m sprint to the finish line
The video below, from World Archery Europe, takes you through the Sprint rules and shows you a typical Run Archery event:
Anyone interested in attending should book their place via the member's portal. The events include lunch and an opportunity to provide feedback on the event.
For further information email Arran Coggan.
World Archery Europe have been encouraging more federations to take up the sport and increase the number of participants taking part in the European Cup, which once again is being hosted by the Czech Republic in October 2023. If anyone is interested in going, then click the button below and bookmark the page then check back soon for details of how to take part.